AEGIR
€28,000 - €32,000 / WEEK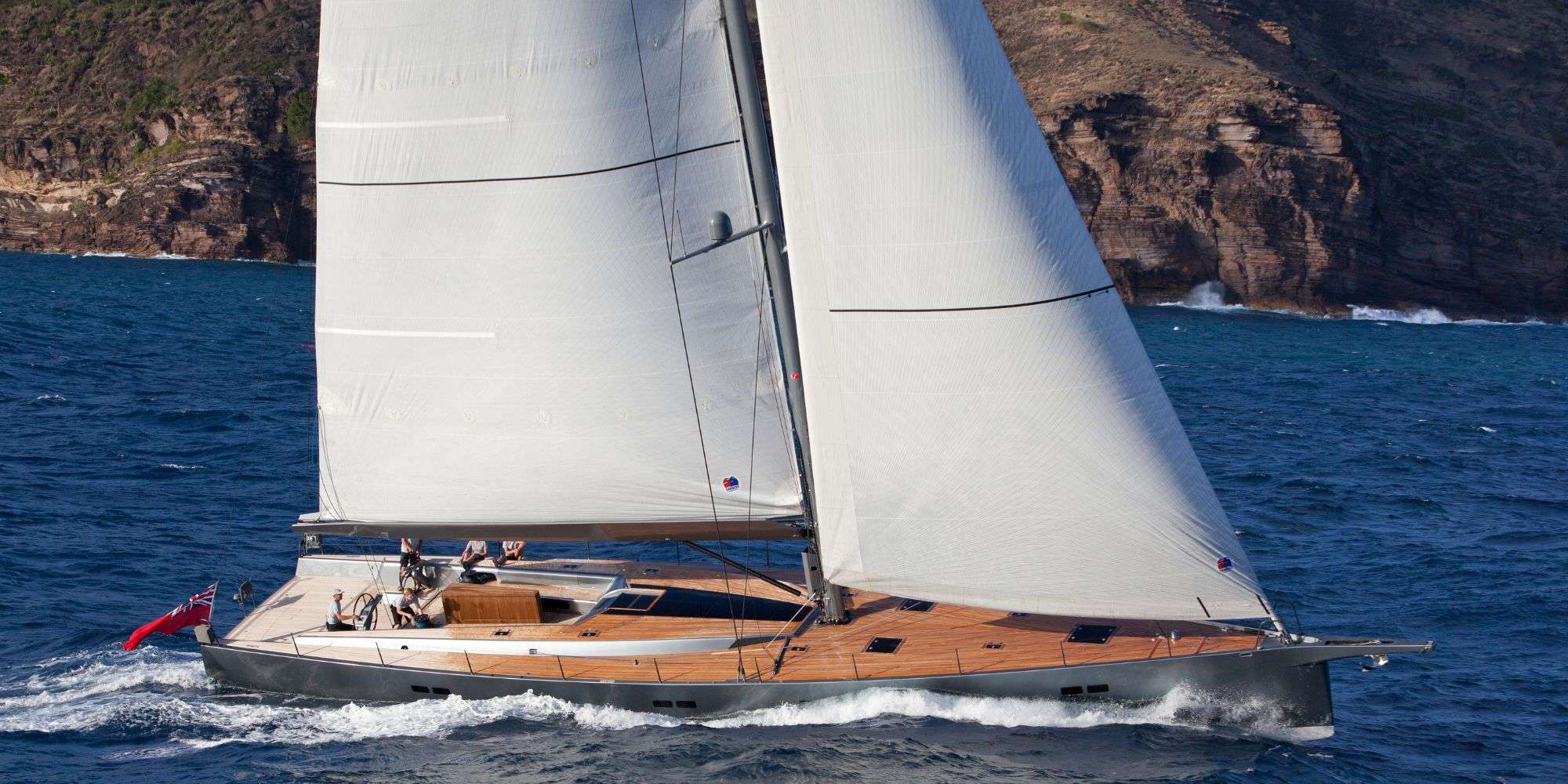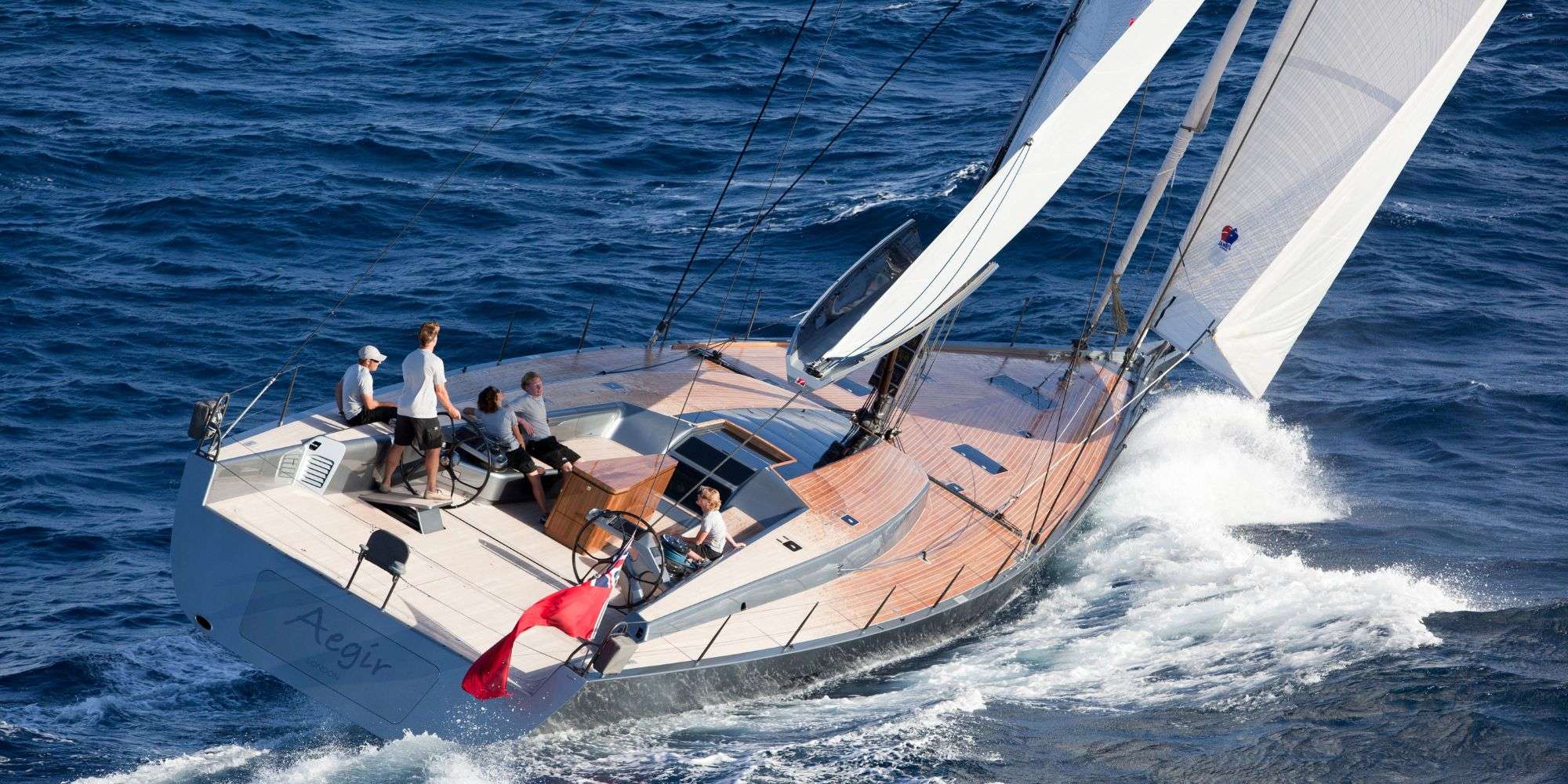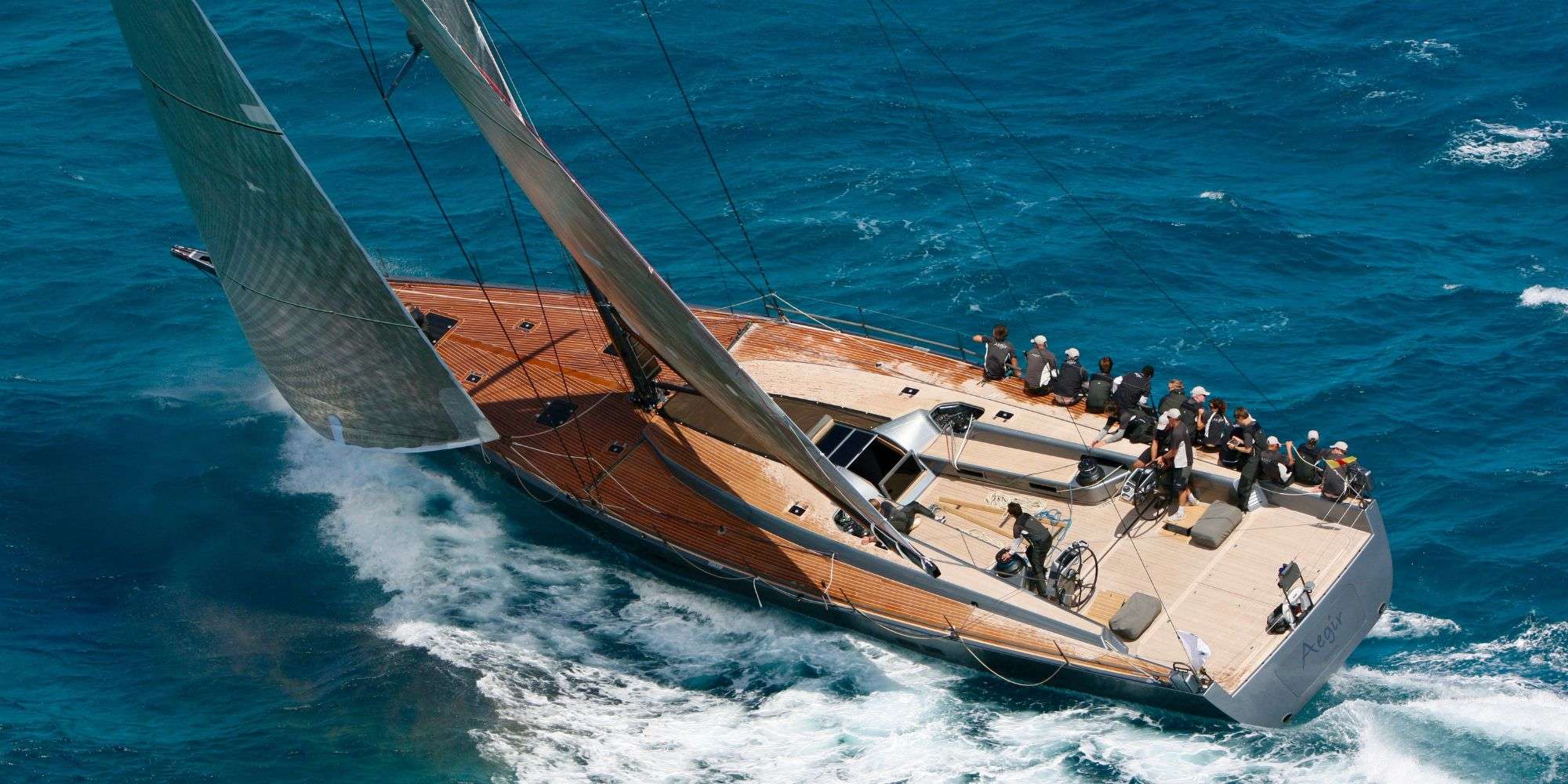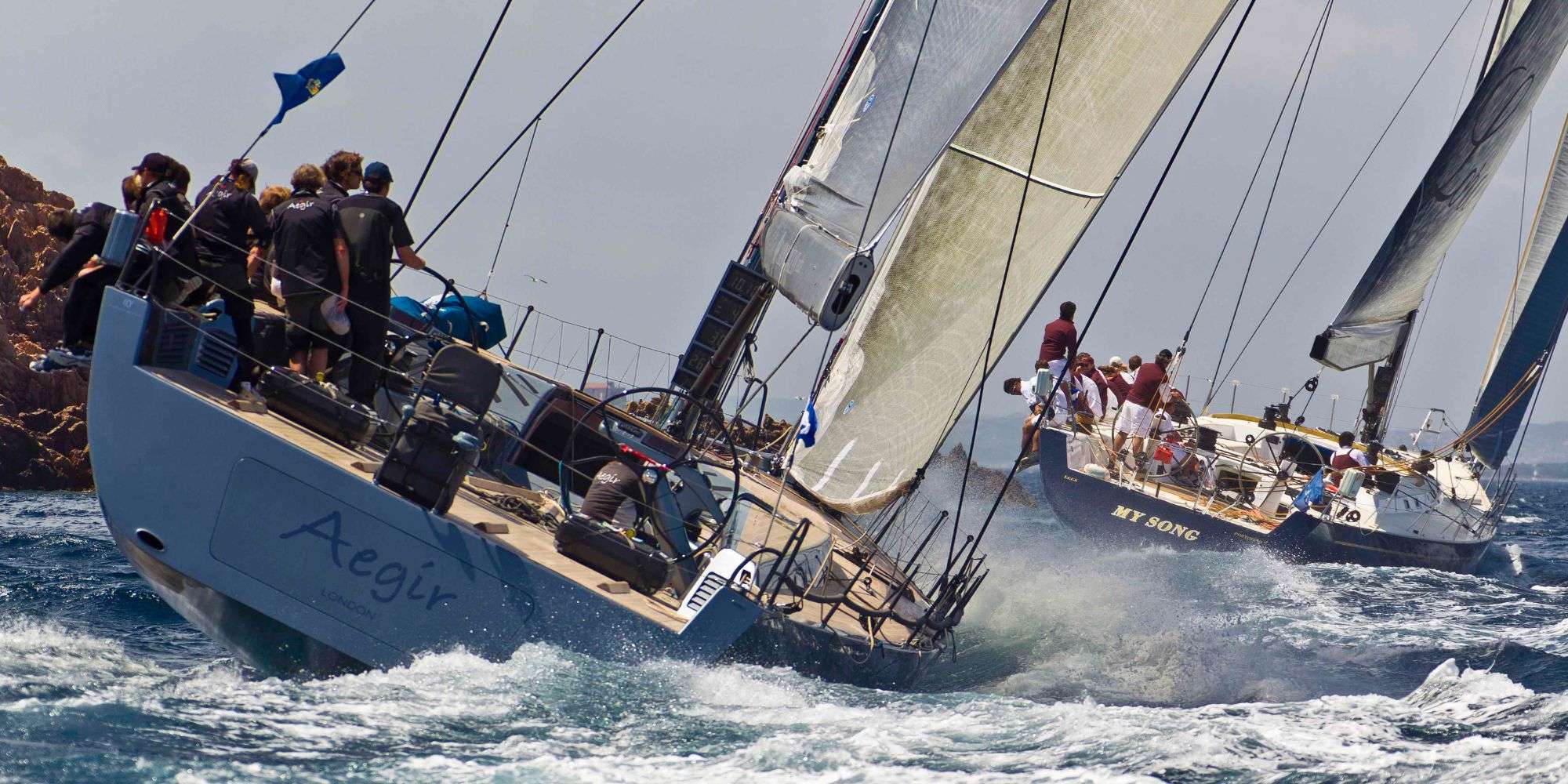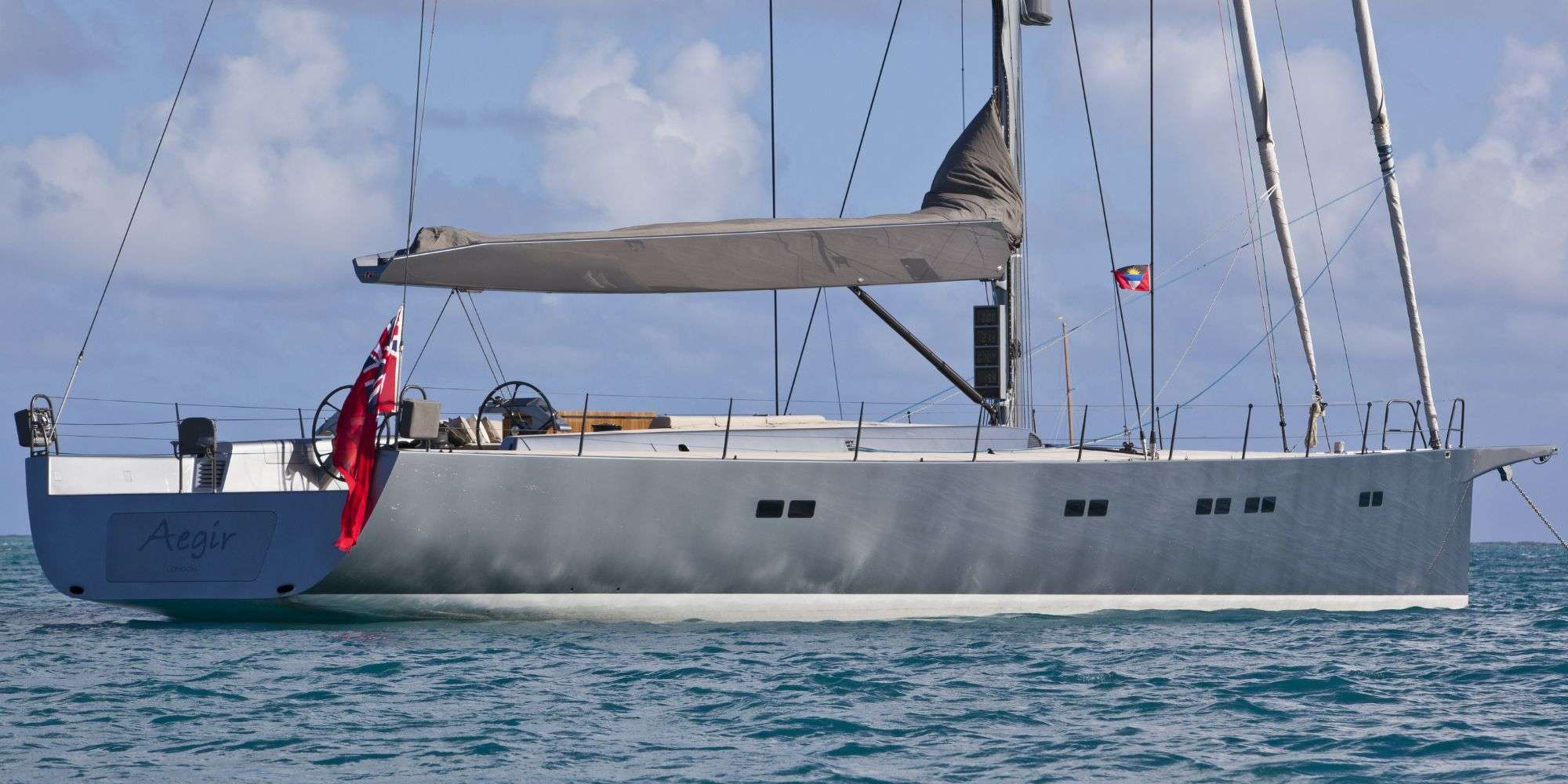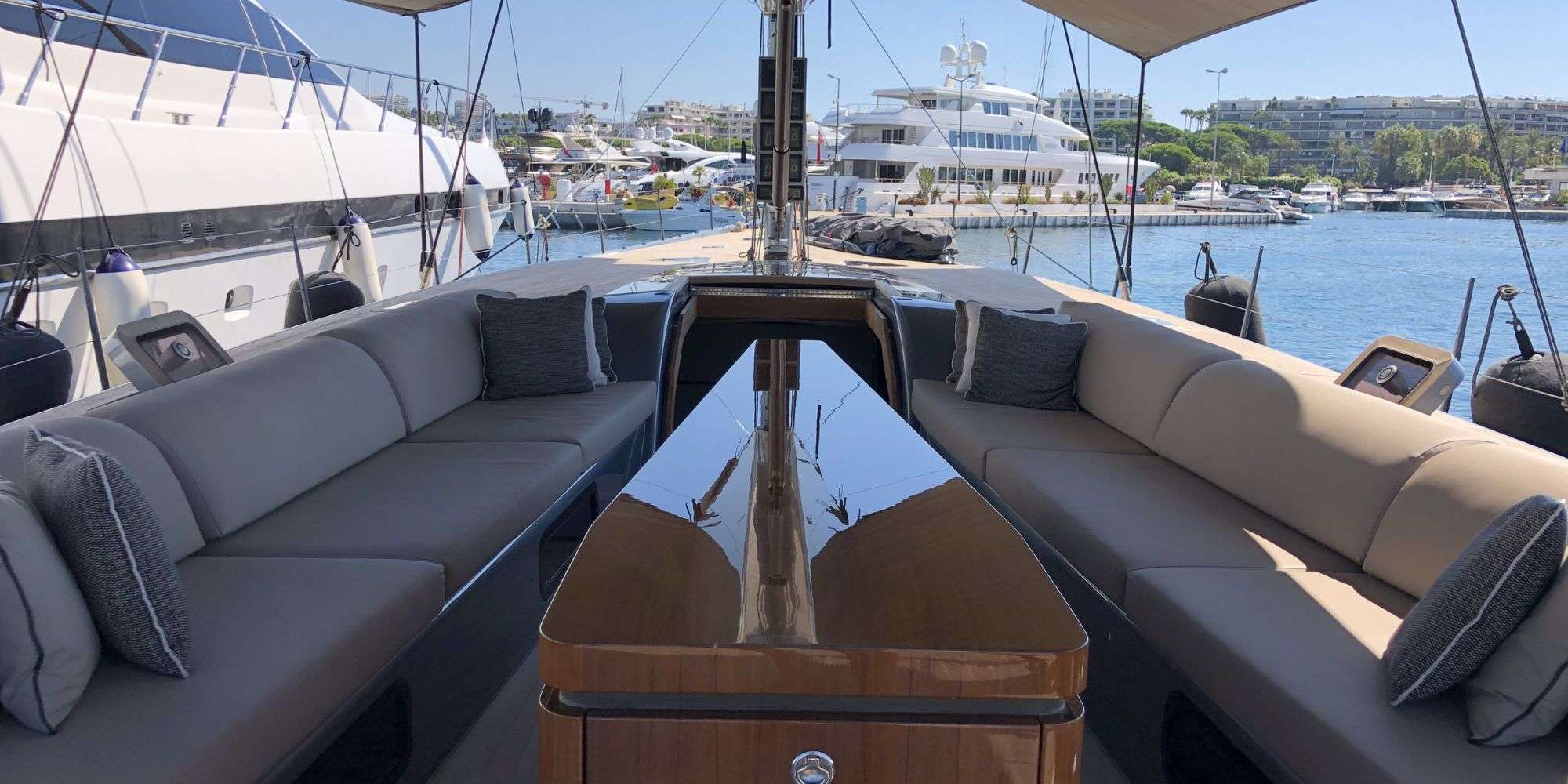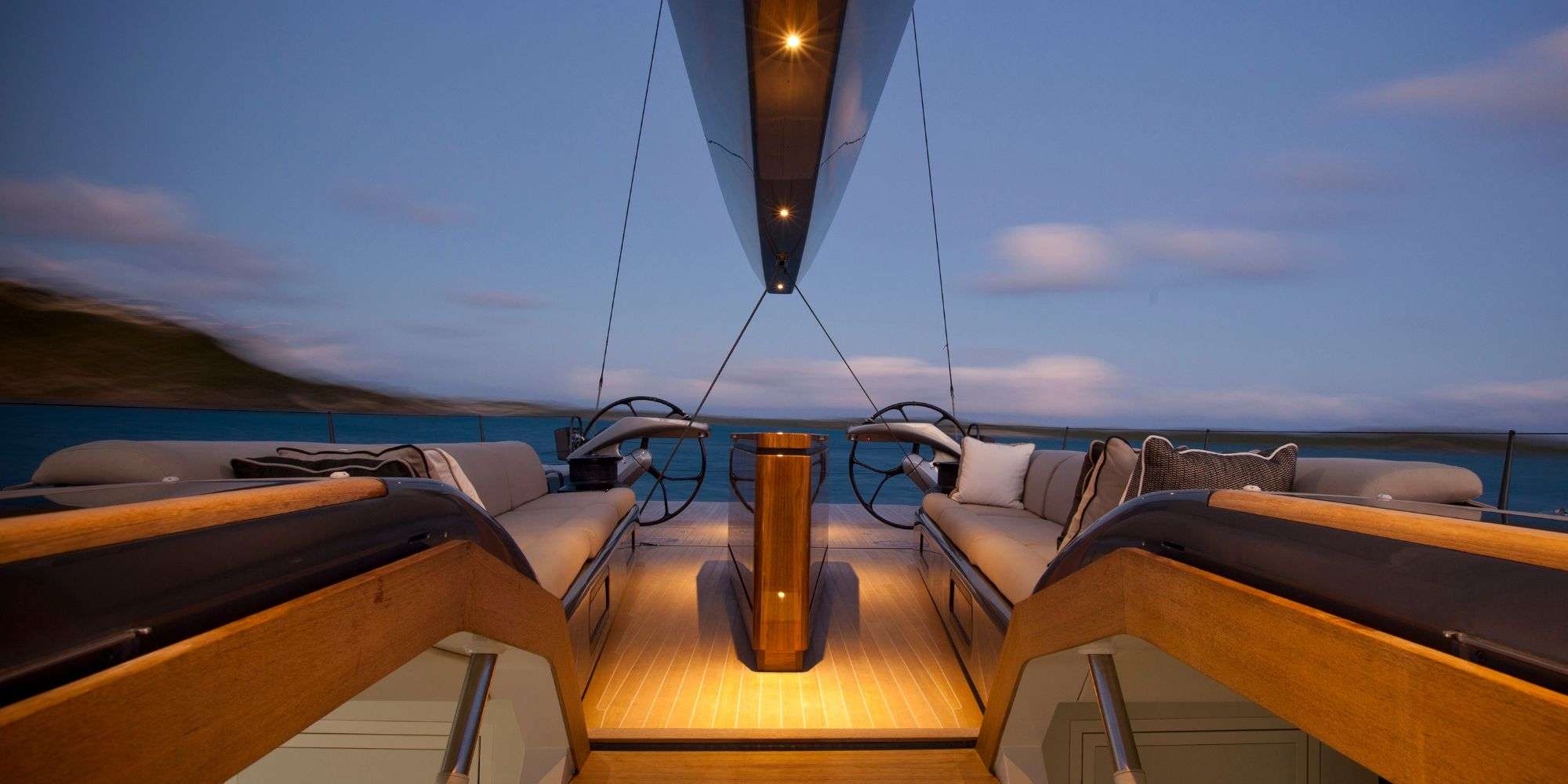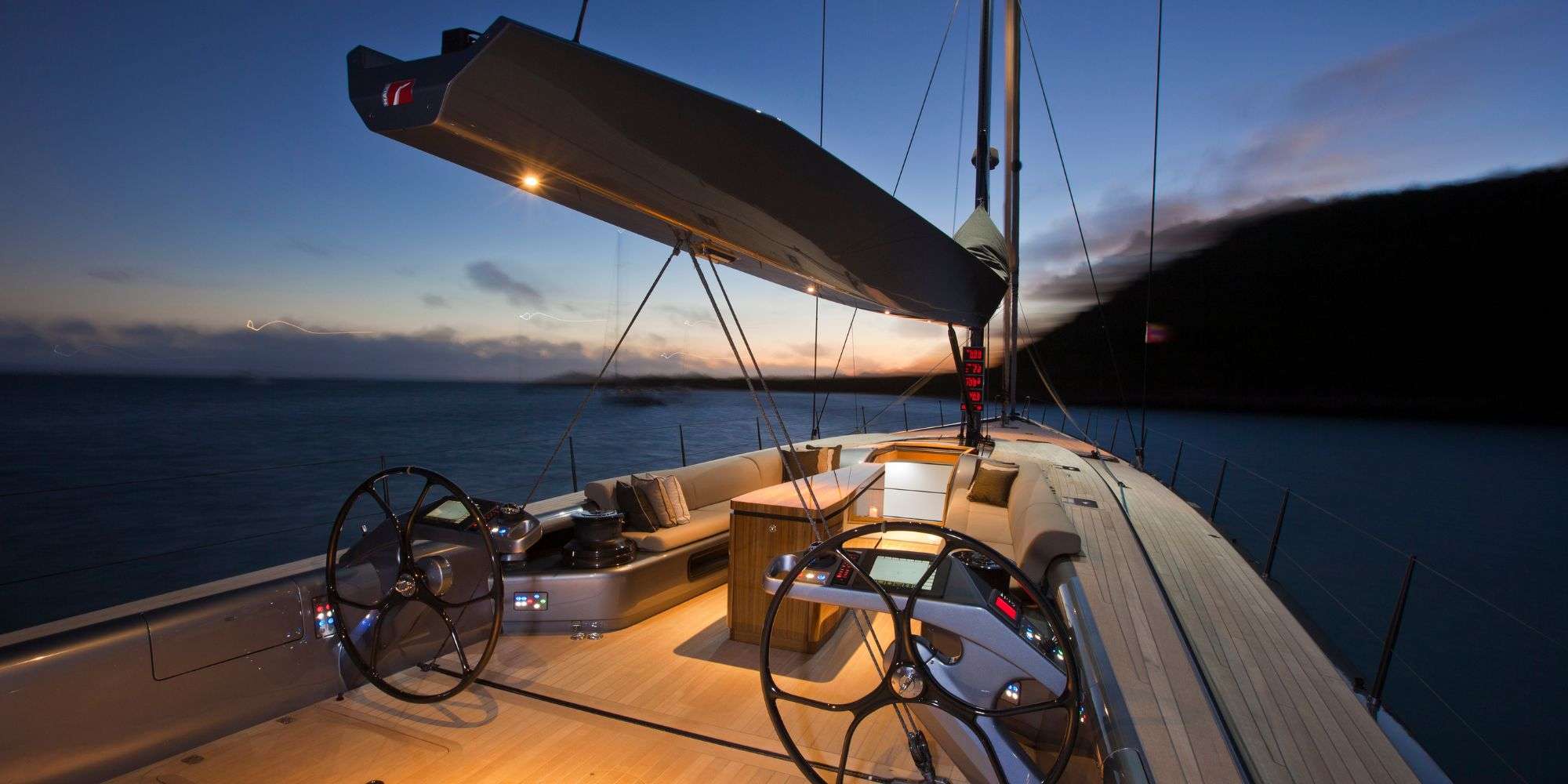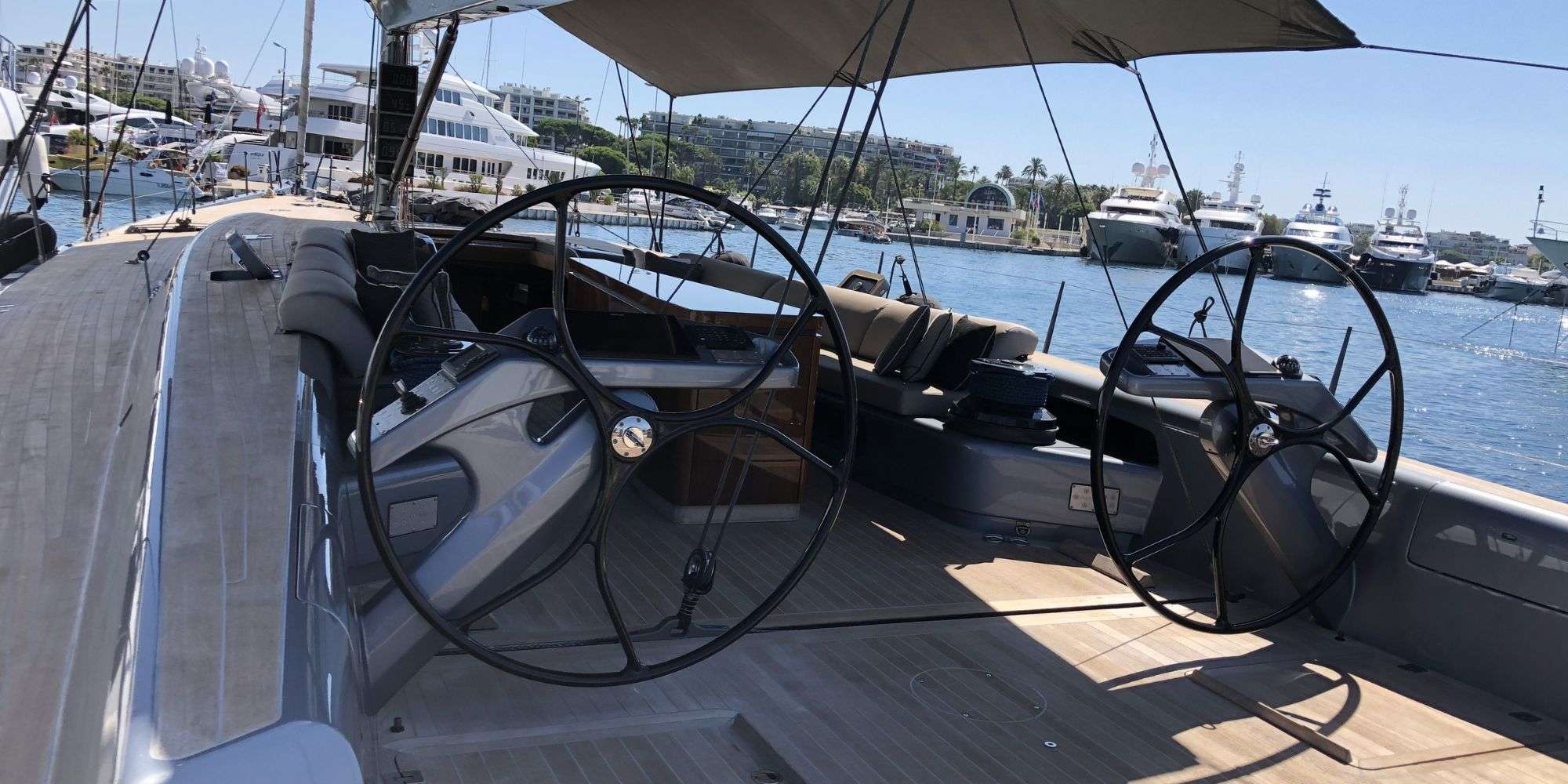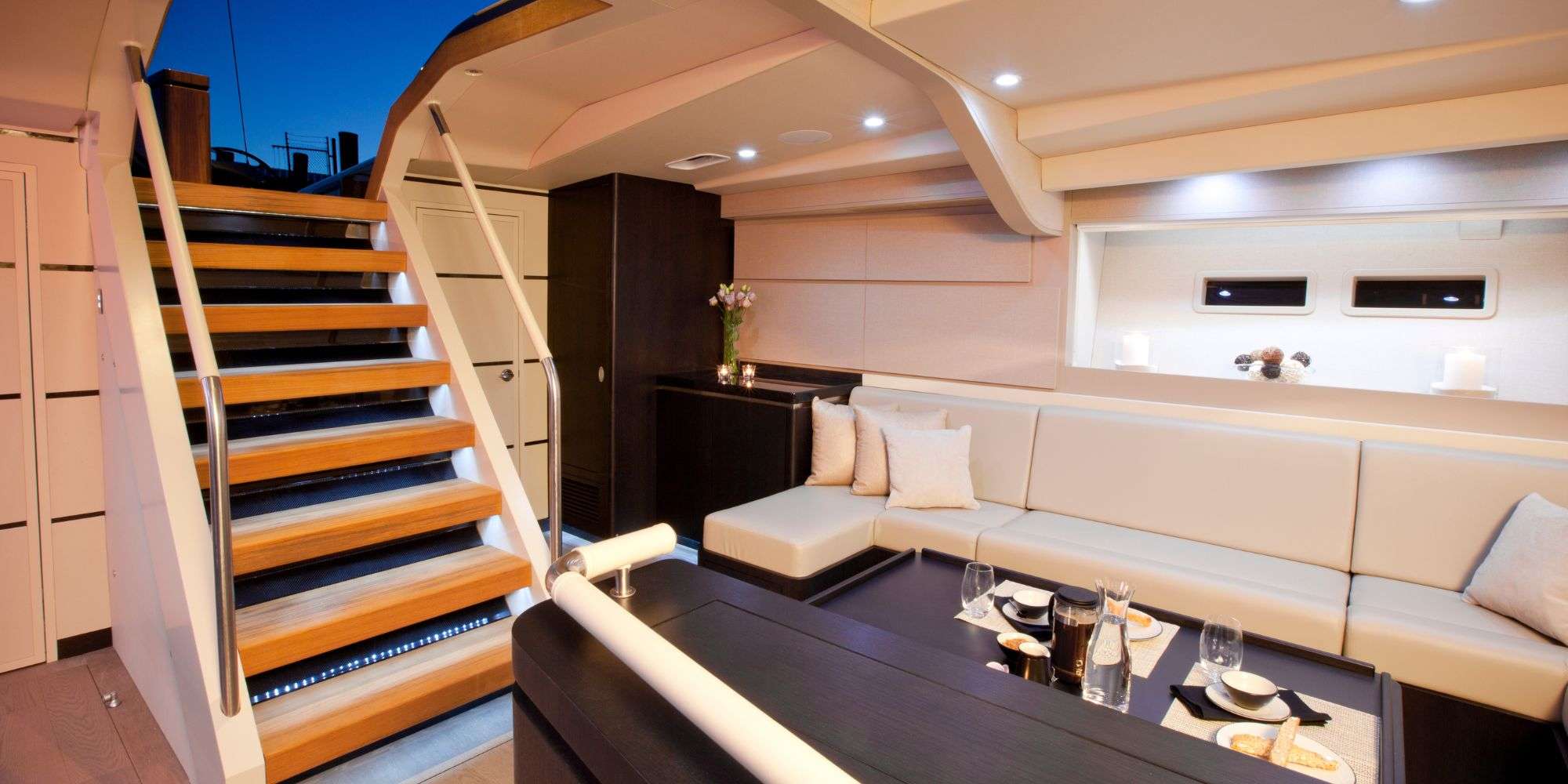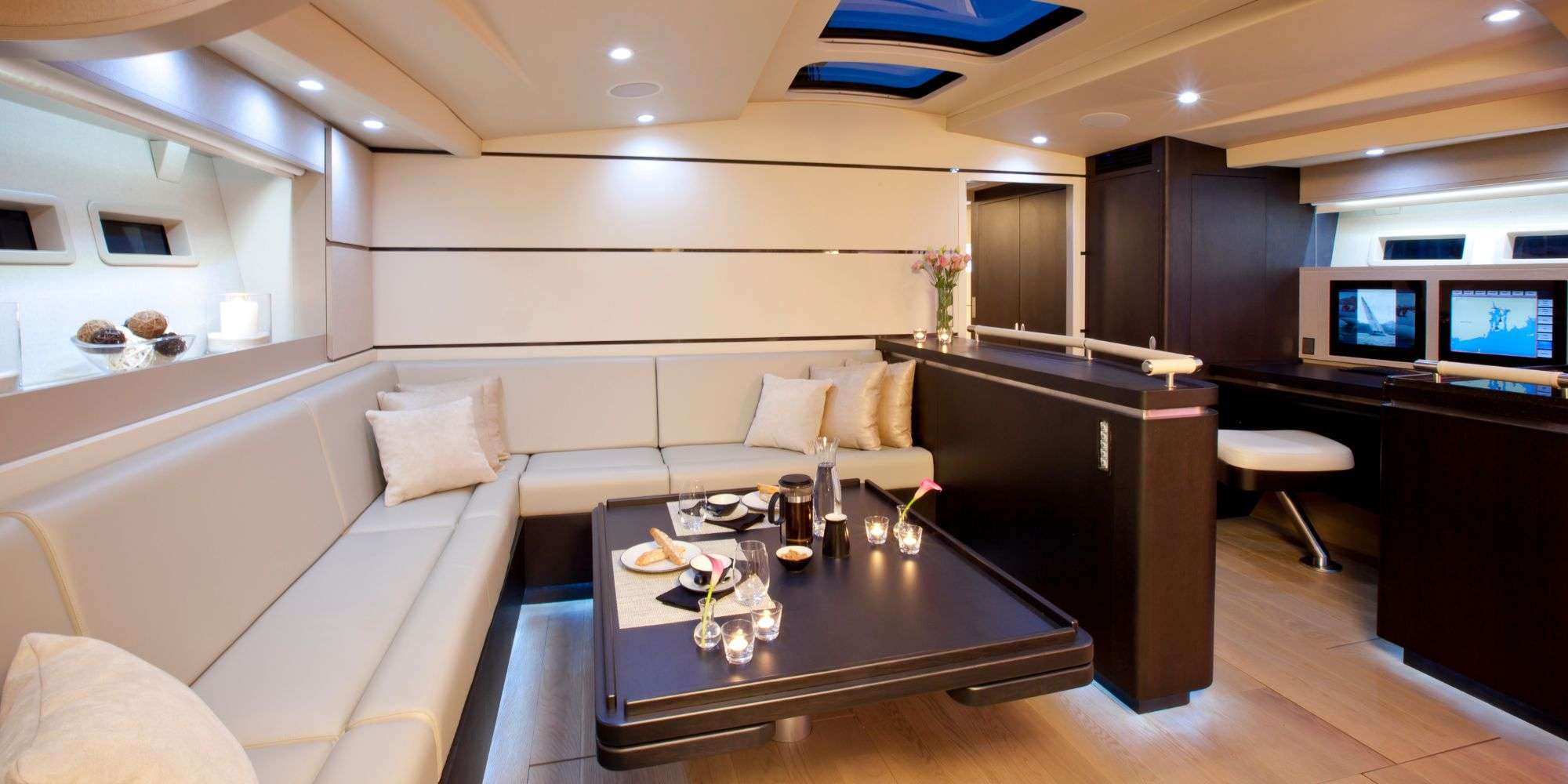 Accommodations
Cabins:
3
Queen:
-
Single Cabins:
1
Showers:
-
Electric Heads:
-
Engine Details
-
Fuel Consumption:
-
Cruising Speed:
9.5 knots
Max Speed:
-
Details
Type:
Sail
Beam:
18.10 Feet
Draft:
14.9 Feet
Pax:
7
Refit:
2015
YearBuilt:
2010
Builder:
Carbon Ocean Yachts
Flag:
Jersey
Jacuzzi:
No
A/C:
Full
Locations
Winter Area:
W. Med -Naples/Sicily, W. Med -Riviera/Cors/Sard.
Summer Area:
W. Med -Naples/Sicily, W. Med -Riviera/Cors/Sard., W. Med - Spain/Balearics
Pick Up Locations
Pref. Pick-up:
-
Other Pick-up:
-
Amenities
Salon Tv/VCR:
-
Salon Stereo:
-
Sat Tv:
-
Camcorder:
-
Books:
-
Board Games:
-
Deck Shower:
-
Water Maker:
-
Special Diets:
Inq
Kosher:
Inq
BBQ:
-
Minimum Age:
-
Inverter:
-
Voltages:
-
Water Maker:
-
Ice Maker:
-
Sailing Instructions:
-
Internet Access:
-
Hairdryers:
-
Guests Smokes:
-
Crew Smokes:
Inq
Pets Aboard:
No
Hammock:
-
Water Sports
Dinghy size:
-
Dinghy hp:
-
Water Skis Adult:
-
Water Skis Kids:
-
Jet Skis:
-
Kneeboard:
-
Windsurfer:
-
Snorkel Gear:
-
Tube:
-
Scurfer:
-
Wake Board:
-
Kayaks 1 Pax:
-
Kayaks (2 Pax):
-
Floating Mats:
-
Swim Platform:
-
Boarding Ladder (Loc/Type):
-
Sailing Dinghy:
-
Beach Games:
-
Fishing Gear:
-
Gear Type:
-
Rods:
-
Captain
Joshua Bruce
First Mate
Mitchell
Nation: Web
FIRST MATE – Mitchell Web – New Zealander – 30

Previous yachts:
Over the last 7 years Mitchell has worked on on S/Y ESCAPADE, M/Y GATTOPARDO VI, M/Y BEYOND 64, S/Y SQUALL, M/Y PELORUS, S/Y HIGHLAND BREEZE.

Sail and work experience:
Mitchell has spent the last 6 years working in Suoer Yachts in New Zealand, UAE and the Mediterranean, and has recently completed his 5th Med Season. He has experience working as mate, leading deckhand, and captain.

Cruised Waters:
Mediterranean, UAE, New Zealand

Job description:
Mitchell has the expertise required to stand in for Captain in his absence, acting as second in command. He assists the Captain during navigation and participates in all on-deck operations, respecting guest's activities. He has extensive knowledge of sailing yachts maintenance and is responsible for the running of deck equipment and machinery.

Licenses & Certificates:
Yacht Master Ocean Theory
RYA Yacht Master Offshore C/E
RYA Competent Crew Certificate
RYA Outboard Maintenance Certificate
RYA Diesel Maintenance Certificate
ENG-1 Medical Certificate
NZ Coastguard Boat Master Certificate
NZ Bar Managers Certificate
Helicopter Safety Awareness Certificate
Awlgrip Approved Yacht Coating Certificate
Fire Arms Safety Training Certificate
Wine Appreciation Certificate
HSI Food Safety Certificate
MCA Powerboat L2 Certificate
STCW Crowd Management Certificate
SRC_Marine Radio Short Range Course
Padi Open Water Diver

Education:
BA of Design at Massey University in Auckland New Zealand, majoring in Yacht Design

Hobbies:
Sailing – grew up sailing at local yacht club
Diving – keen Freediver and Spearfisherman
Music (live musician – has sung and played guitar in bands over the last 5 years, is able to play or teach),



CHEF – Alexandra Arellano - Spanish

Catering Work experience:
Over the past 12 years Alexandra has been a chef at various restaurants in Mexico, Belgium and Spain. She is also an entrepreneur, having opened her own tea room, 'Taller de té', in Mexico in 2012. She has also entered numerous cooking competitions, and was a semi-finalist in the VIII Contest of Cook of the Year Spain in 2019. She is fluent in Spanish and English, and also speaks French and Portuguese.

Job description:
In charge of the galley and is responsible for all guests and crew meals, assuring a rich variety of food. Estimates food needs, reviews inventory assuring adequate supplies are available, sticking to budget and guests' expectations. Carries out food service activities in order to have meals prepared at scheduled times and makes sure she complies with health regulations. Thanks to her/his creativity, she/he develops new recipes and ways of serving food in order to satisfy different guests' wishes.

Education:
2008 – 2012: Bachelor's degree of Gastronomy, Instituto Culinario de México
2014: Tea Mastery Certification Course, International Tea Masters Association
2015: Advanced training course in cooking techniques, Basque Culinary Center, Spain



Rates are
What is included in a All Inclusive Charter? What Is NOT Included?
Unless otherwise specified-Caribbean Standard All-Inclusive Charters include the following:
Standard check-in/check-out of 12pm
Light daily housekeeping
Breakfast, lunch, canapés/afternoon tea, dinner and snacks
Standard ship's bar: vodka, gin, rum, whiskey, tequila, triple sec, mixers, local beers, table wine and water/coffee/tea and soft drinks
Stereo with MP3/iPhone connection with indoor/outdoor speakers; 3G/4G Wi-Fi access point
Snorkeling equipment, fishing gear, kayaks, dingy tender with outboard motors
Water toys such as floating islands, and air mattresses
Separate bathroom and living quarters for crew
Reputable and licensed crew who have local knowledge of waters and are able to adjust menus based on guest's preferences and dietary restrictions
Operating expenses including: air conditioning, fuel, water, sailing permits/taxes, local taxes and crew wages
What Is Not Included in Standard All-Inclusive Charters:
Gratuity for crew. Gratuity is at guest discretion and is typically between 15-20%
Meals and beverages at restaurants and bars
Rendezvous diving, ASA sailing certification courses and any other offshore excursions
Premium wines and spirits
: Sail
: 18.10 Feet
: 14.9 Feet
: 7
: 2015
: 2010
: Carbon Ocean Yachts
: 9.5 knots
: Yacht offers Rendezvous Diving only
: Joshua Bruce
: Jersey
Accommodations
Cabins:
3
Queen:
-
Single Cabins:
1
Showers:
-
Wash Basins:
-
Heads:
-
Electric Heads:
-
Engine Details
-
Fuel Consumption:
-
Cruising Speed:
9.5 knots
Max Speed:
-
Details
Refit:
2015
Helipad:
No
Jacuzzi:
No
A/C:
Full
Locations
Winter Area:
W. Med -Naples/Sicily, W. Med -Riviera/Cors/Sard.
Summer Area:
W. Med -Naples/Sicily, W. Med -Riviera/Cors/Sard., W. Med - Spain/Balearics
Pick Up Locations
Pref. Pick-up:
-
Other Pick-up:
-
Amenities
Salon Tv/VCR:
-
Salon Stereo:
-
Sat Tv:
-
# of Videos:
-
# DVDs/Movies:
-
# CD's:
-
Camcorder:
-
Books:
-
Board Games:
-
Sun Awning:
-
Deck Shower:
-
Bimini:
-
Water Maker:
-
Special Diets:
Inq
Kosher:
Inq
BBQ:
-
# Dine In:
-
Minimum Age:
-
Generator:
-
Inverter:
-
Voltages:
-
Water Maker:
-
Water Cap:
-
Ice Maker:
-
Sailing Instructions:
-
Internet Access:
-
Gay Charters:
Inq
Nude:
Inq
Hairdryers:
-
# Port Hatches:
-
Guests Smokes:
-
Crew Smokes:
Inq
Pets Aboard:
No
Pet Type:
-
Guest Pets:
-
Children Ok:
-
Hammock:
-
Windscoops:
-
Water Sports
Dinghy size:
-
Dinghy hp:
-
Dinghy # pax:
-
Water Skis Adult:
-
Water Skis Kids:
-
Jet Skis:
-
Wave Runners:
-
Kneeboard:
-
Windsurfer:
-
Snorkel Gear:
-
Tube:
-
Scurfer:
-
Wake Board:
-
Kayaks 1 Pax:
-
Kayaks (2 Pax):
-
Floating Mats:
-
Swim Platform:
-
Boarding Ladder (Loc/Type):
-
Sailing Dinghy:
-
Beach Games:
-
Fishing Gear:
-
Gear Type:
-
Rods:
-
Captain
Joshua Bruce
First Mate
Mitchell
Nation: Web
FIRST MATE – Mitchell Web – New Zealander – 30

Previous yachts:
Over the last 7 years Mitchell has worked on on S/Y ESCAPADE, M/Y GATTOPARDO VI, M/Y BEYOND 64, S/Y SQUALL, M/Y PELORUS, S/Y HIGHLAND BREEZE.

Sail and work experience:
Mitchell has spent the last 6 years working in Suoer Yachts in New Zealand, UAE and the Mediterranean, and has recently completed his 5th Med Season. He has experience working as mate, leading deckhand, and captain.

Cruised Waters:
Mediterranean, UAE, New Zealand

Job description:
Mitchell has the expertise required to stand in for Captain in his absence, acting as second in command. He assists the Captain during navigation and participates in all on-deck operations, respecting guest's activities. He has extensive knowledge of sailing yachts maintenance and is responsible for the running of deck equipment and machinery.

Licenses & Certificates:
Yacht Master Ocean Theory
RYA Yacht Master Offshore C/E
RYA Competent Crew Certificate
RYA Outboard Maintenance Certificate
RYA Diesel Maintenance Certificate
ENG-1 Medical Certificate
NZ Coastguard Boat Master Certificate
NZ Bar Managers Certificate
Helicopter Safety Awareness Certificate
Awlgrip Approved Yacht Coating Certificate
Fire Arms Safety Training Certificate
Wine Appreciation Certificate
HSI Food Safety Certificate
MCA Powerboat L2 Certificate
STCW Crowd Management Certificate
SRC_Marine Radio Short Range Course
Padi Open Water Diver

Education:
BA of Design at Massey University in Auckland New Zealand, majoring in Yacht Design

Hobbies:
Sailing – grew up sailing at local yacht club
Diving – keen Freediver and Spearfisherman
Music (live musician – has sung and played guitar in bands over the last 5 years, is able to play or teach),



CHEF – Alexandra Arellano - Spanish

Catering Work experience:
Over the past 12 years Alexandra has been a chef at various restaurants in Mexico, Belgium and Spain. She is also an entrepreneur, having opened her own tea room, 'Taller de té', in Mexico in 2012. She has also entered numerous cooking competitions, and was a semi-finalist in the VIII Contest of Cook of the Year Spain in 2019. She is fluent in Spanish and English, and also speaks French and Portuguese.

Job description:
In charge of the galley and is responsible for all guests and crew meals, assuring a rich variety of food. Estimates food needs, reviews inventory assuring adequate supplies are available, sticking to budget and guests' expectations. Carries out food service activities in order to have meals prepared at scheduled times and makes sure she complies with health regulations. Thanks to her/his creativity, she/he develops new recipes and ways of serving food in order to satisfy different guests' wishes.

Education:
2008 – 2012: Bachelor's degree of Gastronomy, Instituto Culinario de México
2014: Tea Mastery Certification Course, International Tea Masters Association
2015: Advanced training course in cooking techniques, Basque Culinary Center, Spain



Rates are
What is included in a All Inclusive Charter? What Is NOT Included?
Unless otherwise specified-Caribbean Standard All-Inclusive Charters include the following:
Standard check-in/check-out of 12pm
Light daily housekeeping
Breakfast, lunch, canapés/afternoon tea, dinner and snacks
Standard ship's bar: vodka, gin, rum, whiskey, tequila, triple sec, mixers, local beers, table wine and water/coffee/tea and soft drinks
Stereo with MP3/iPhone connection with indoor/outdoor speakers; 3G/4G Wi-Fi access point
Snorkeling equipment, fishing gear, kayaks, dingy tender with outboard motors
Water toys such as floating islands, and air mattresses
Separate bathroom and living quarters for crew
Reputable and licensed crew who have local knowledge of waters and are able to adjust menus based on guest's preferences and dietary restrictions
Operating expenses including: air conditioning, fuel, water, sailing permits/taxes, local taxes and crew wages
What Is Not Included in Standard All-Inclusive Charters:
Gratuity for crew. Gratuity is at guest discretion and is typically between 15-20%
Meals and beverages at restaurants and bars
Rendezvous diving, ASA sailing certification courses and any other offshore excursions
Premium wines and spirits