ICHTUS
14,000 - 15,000 / WEEK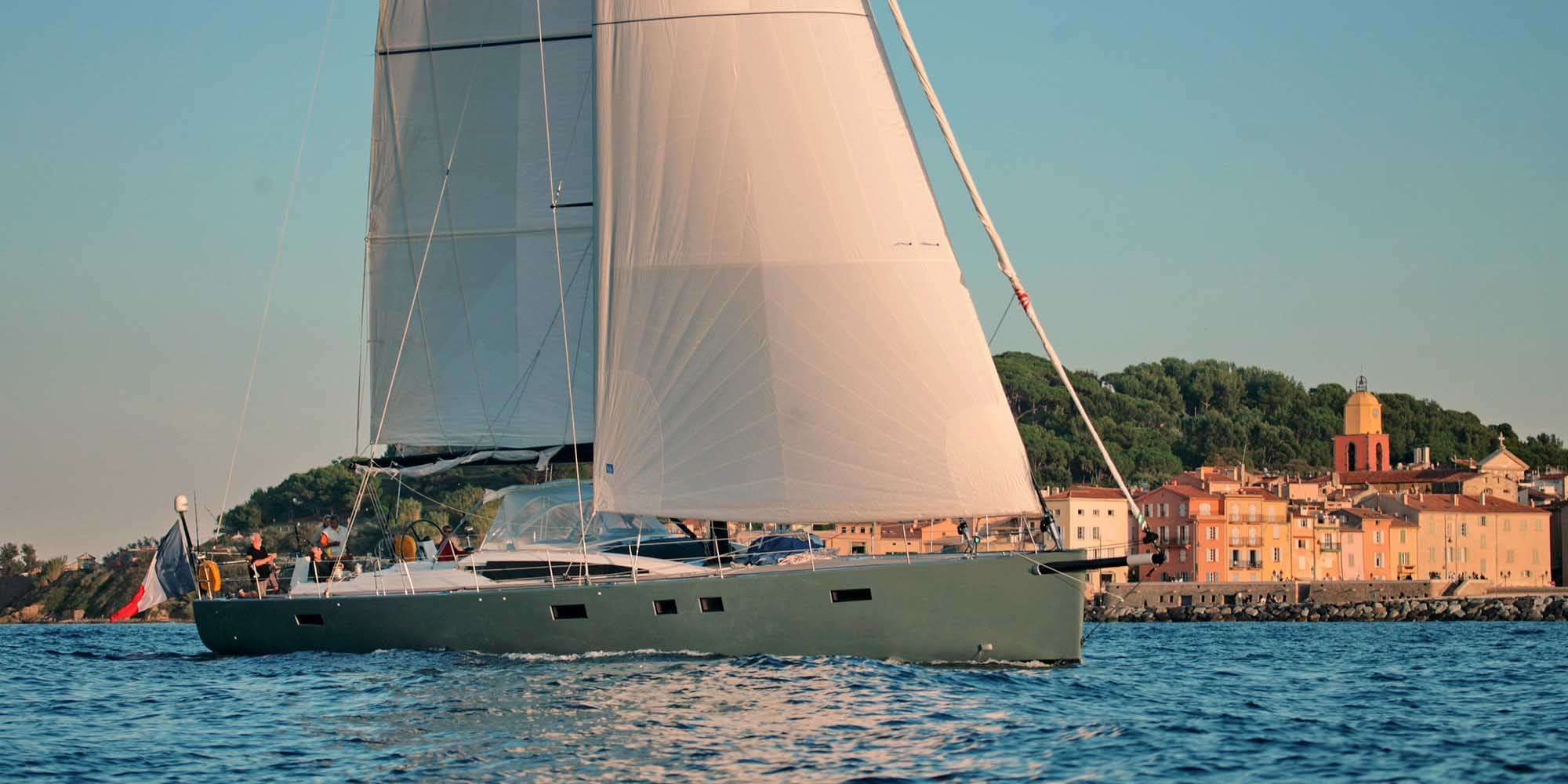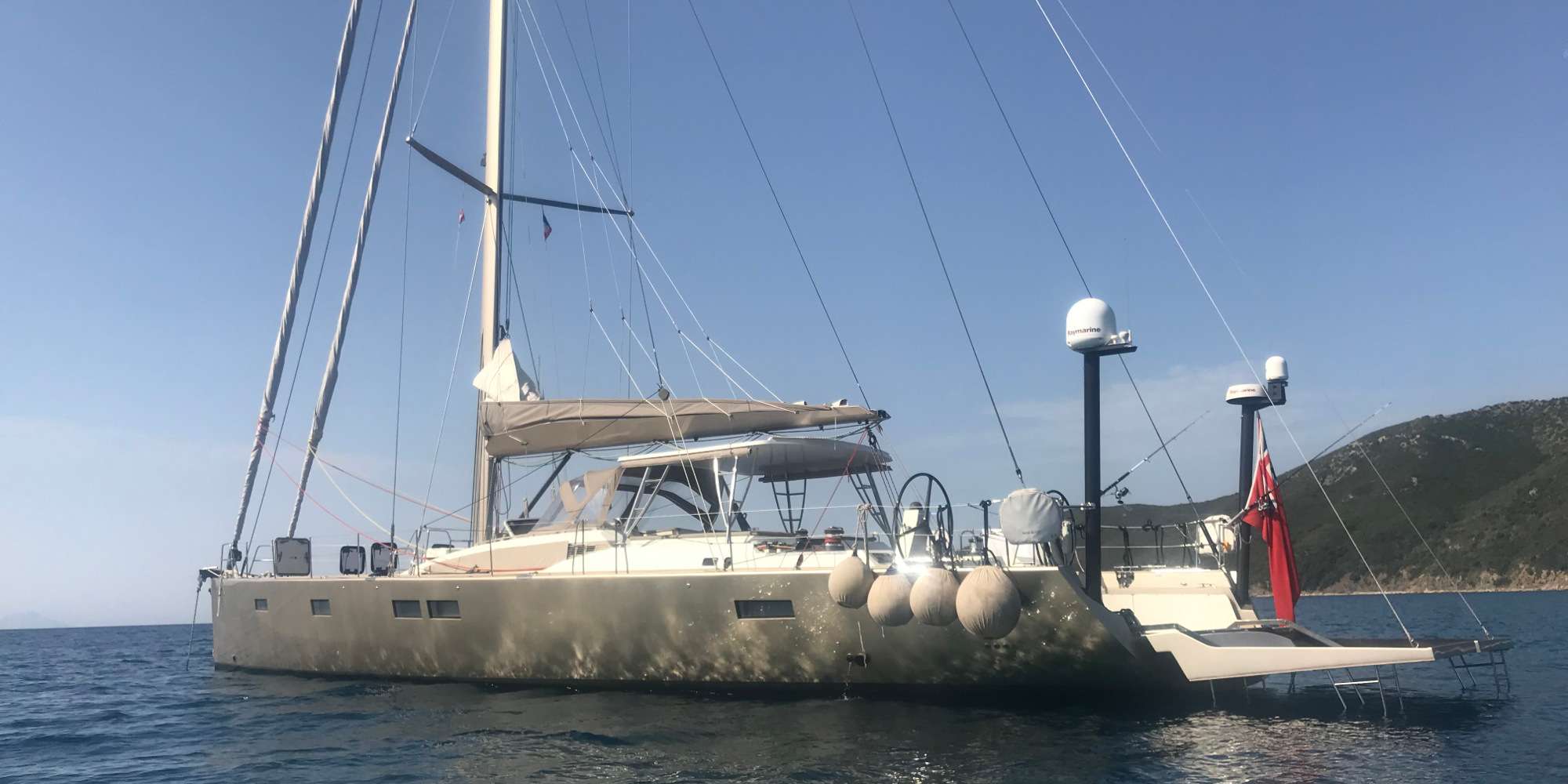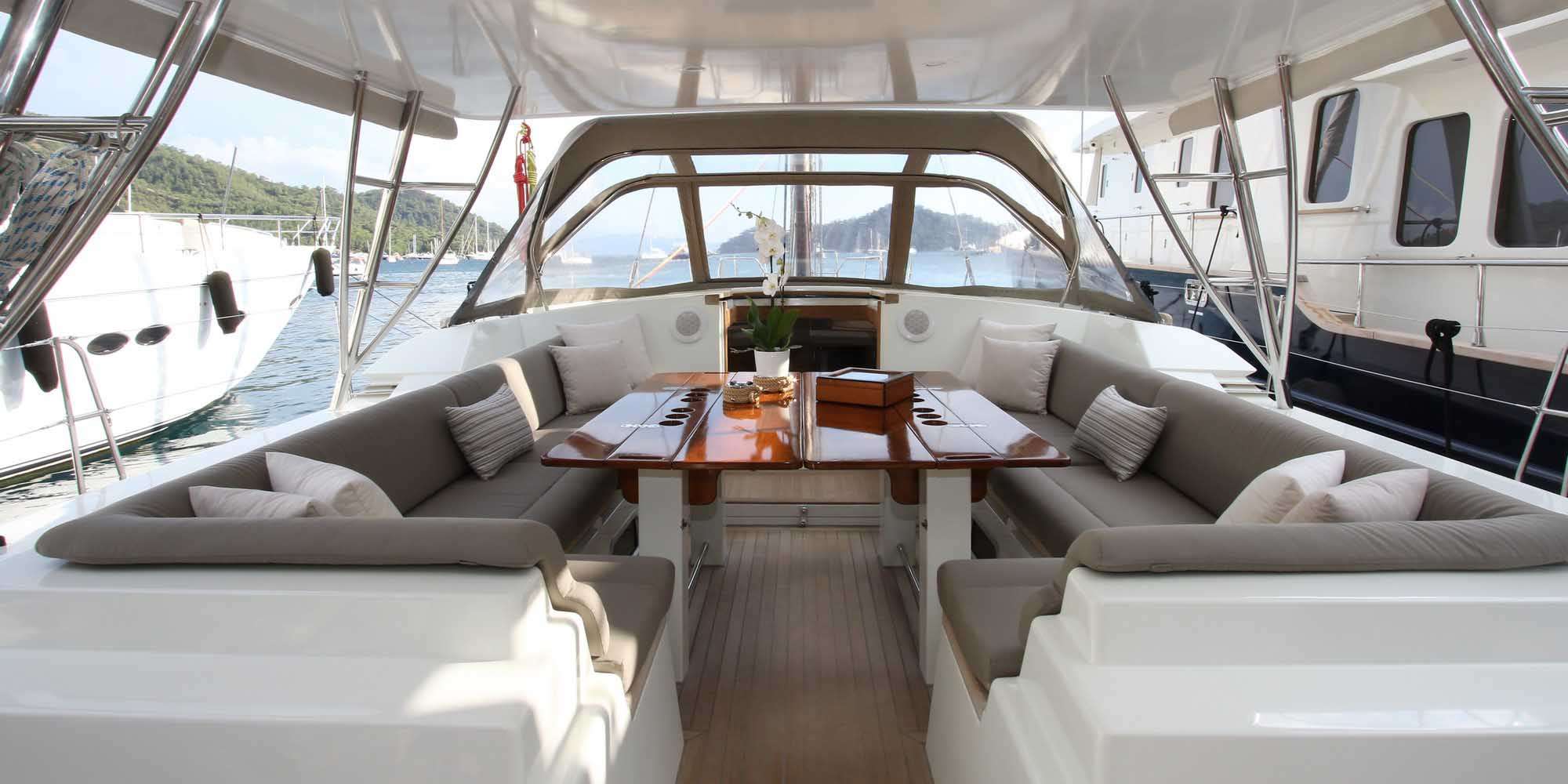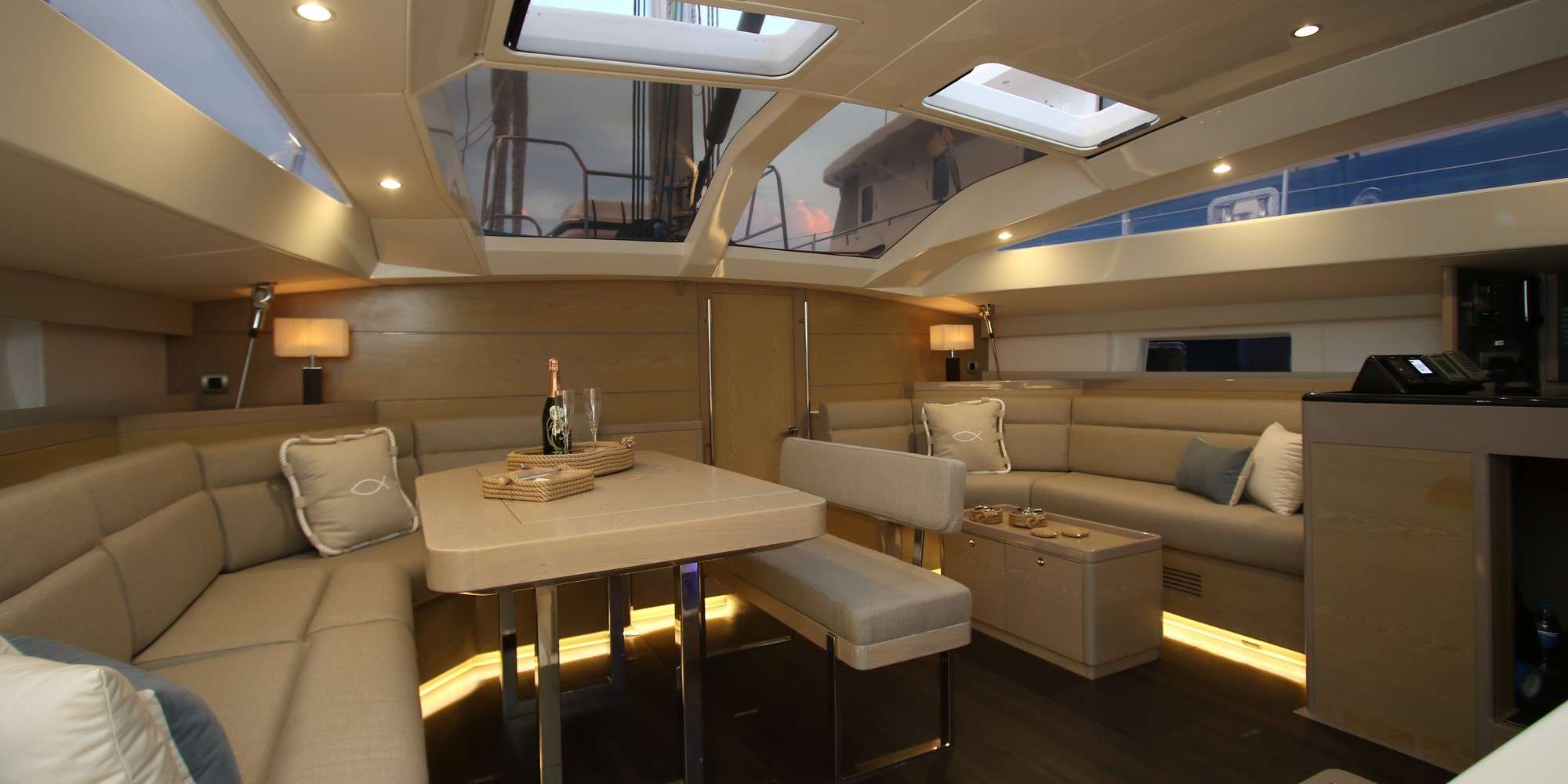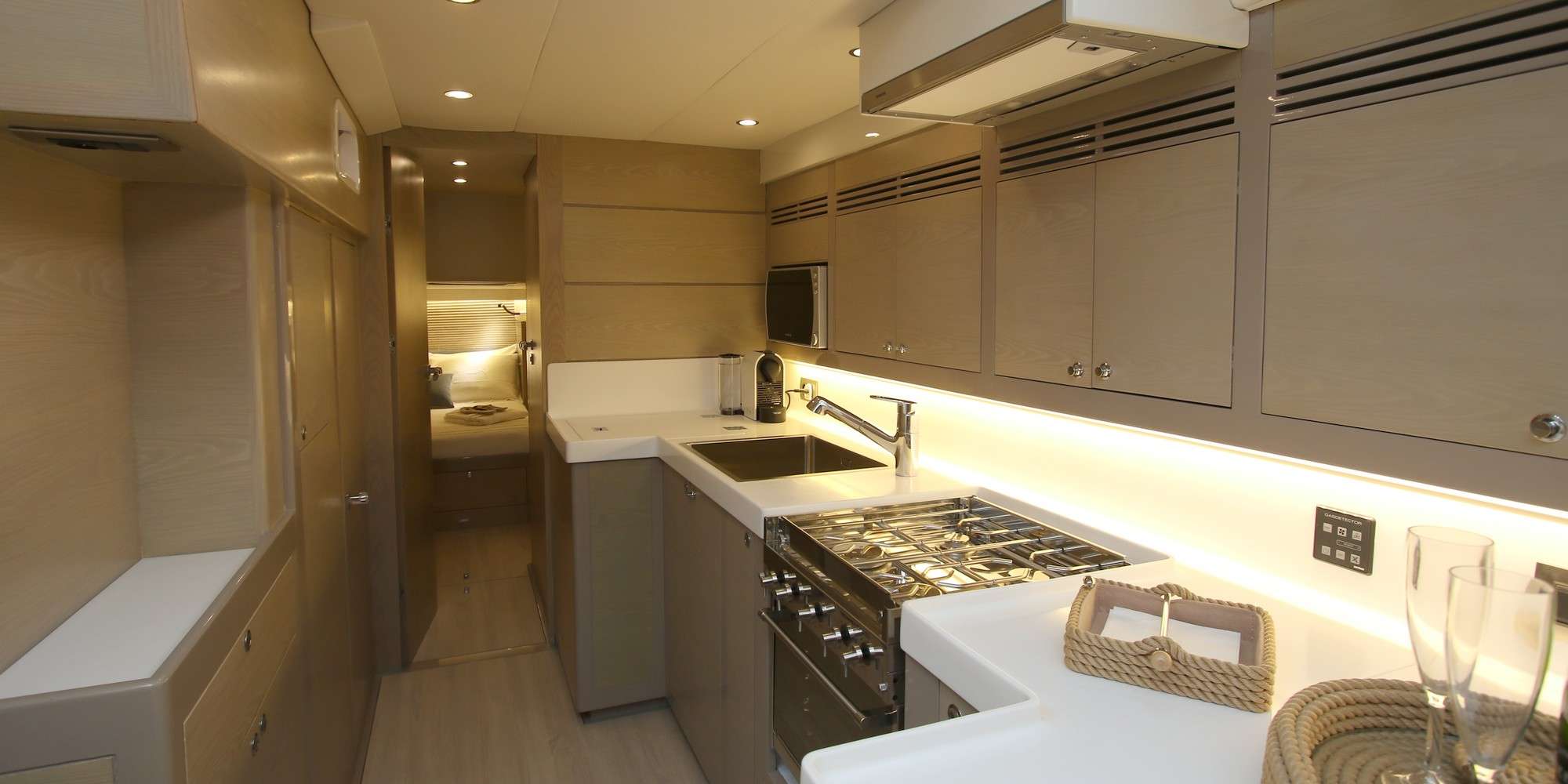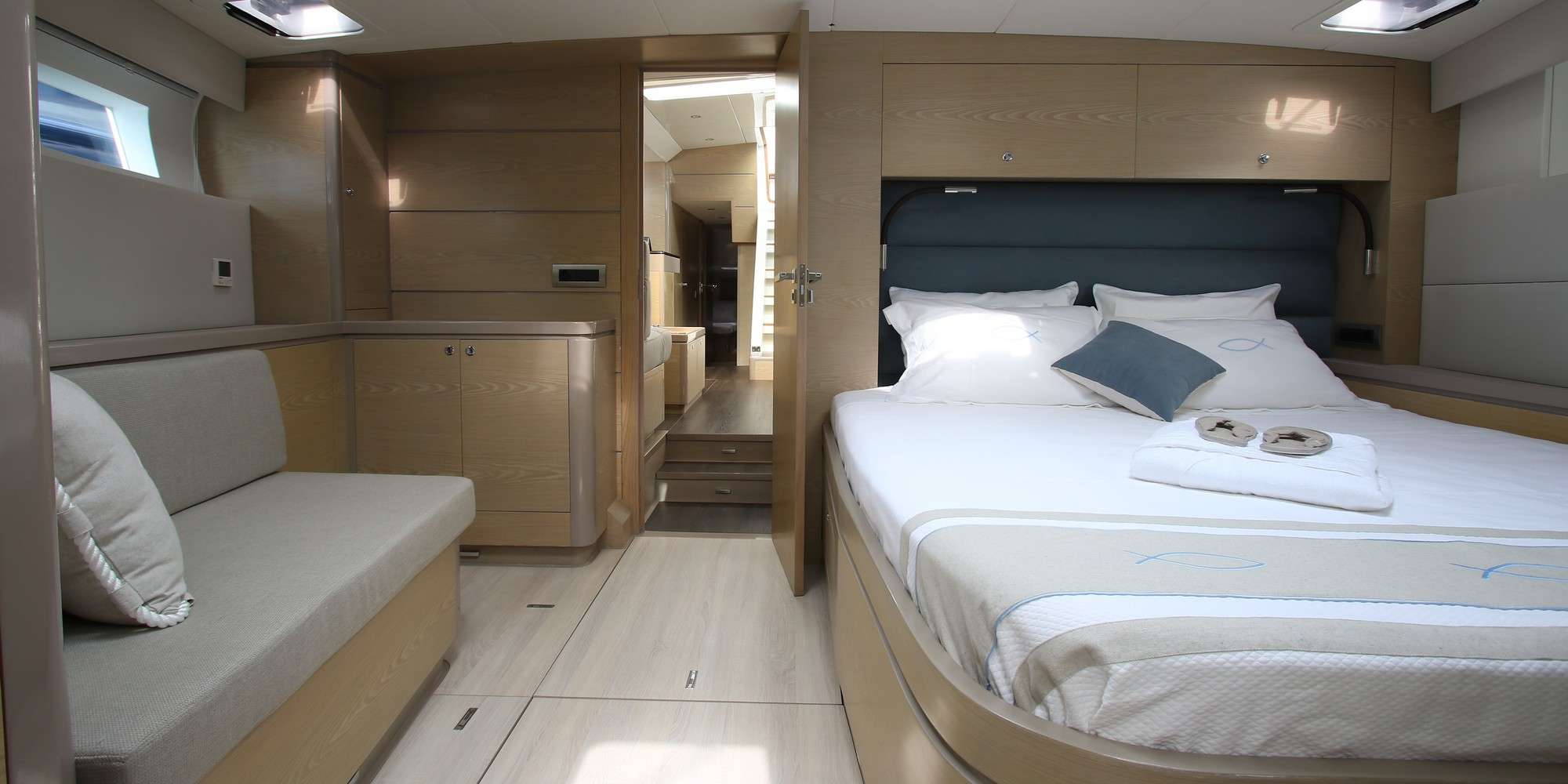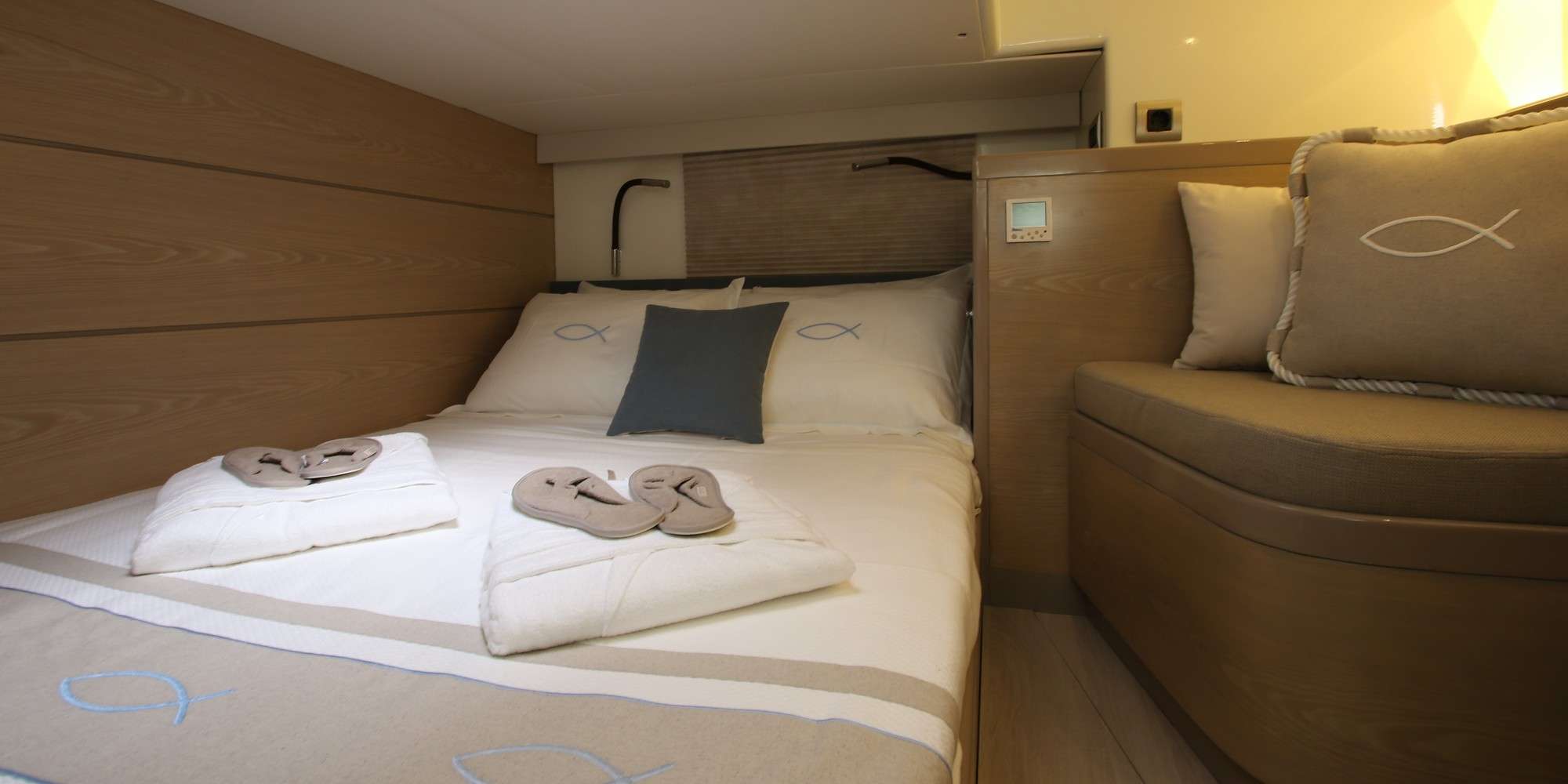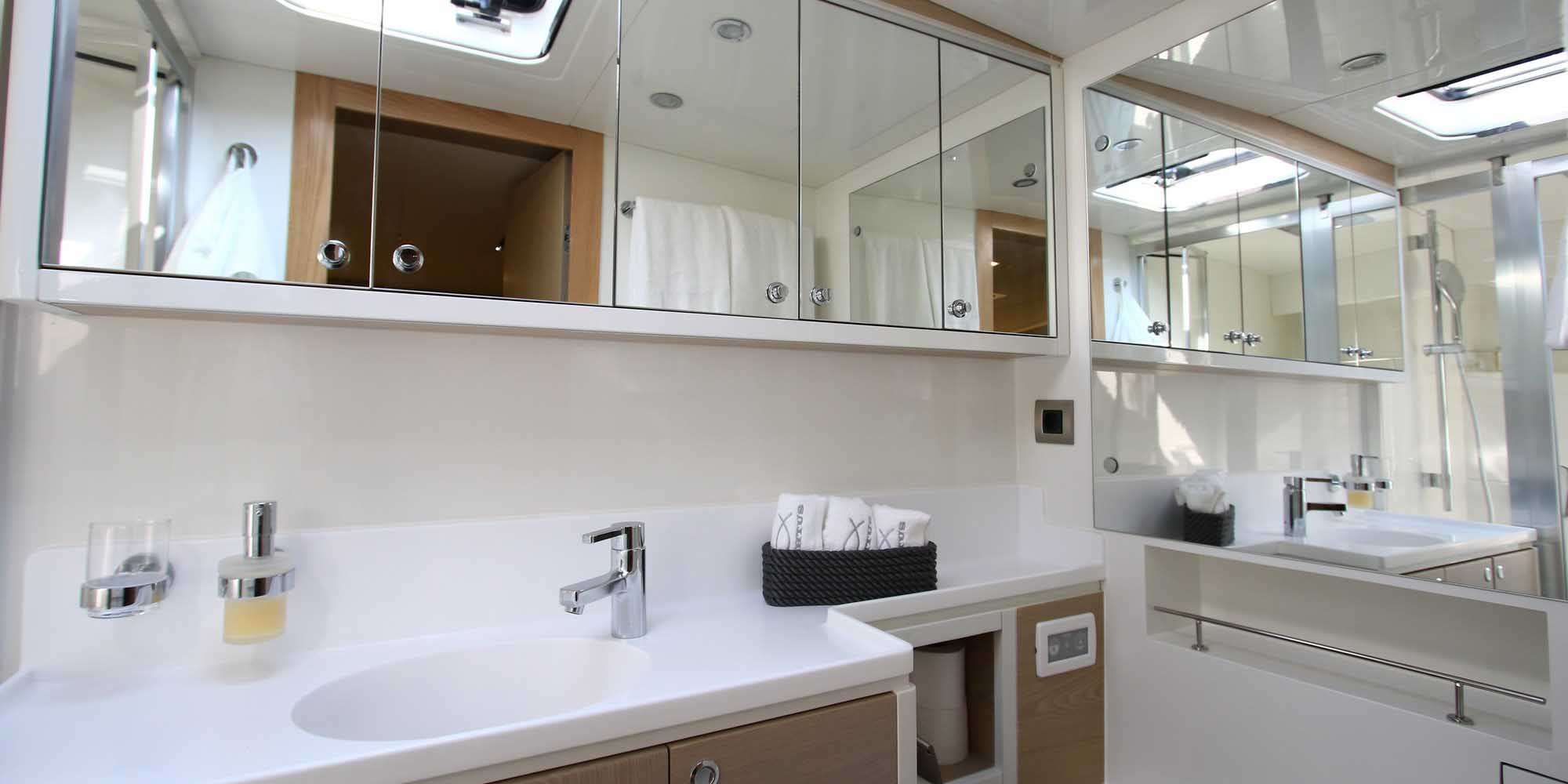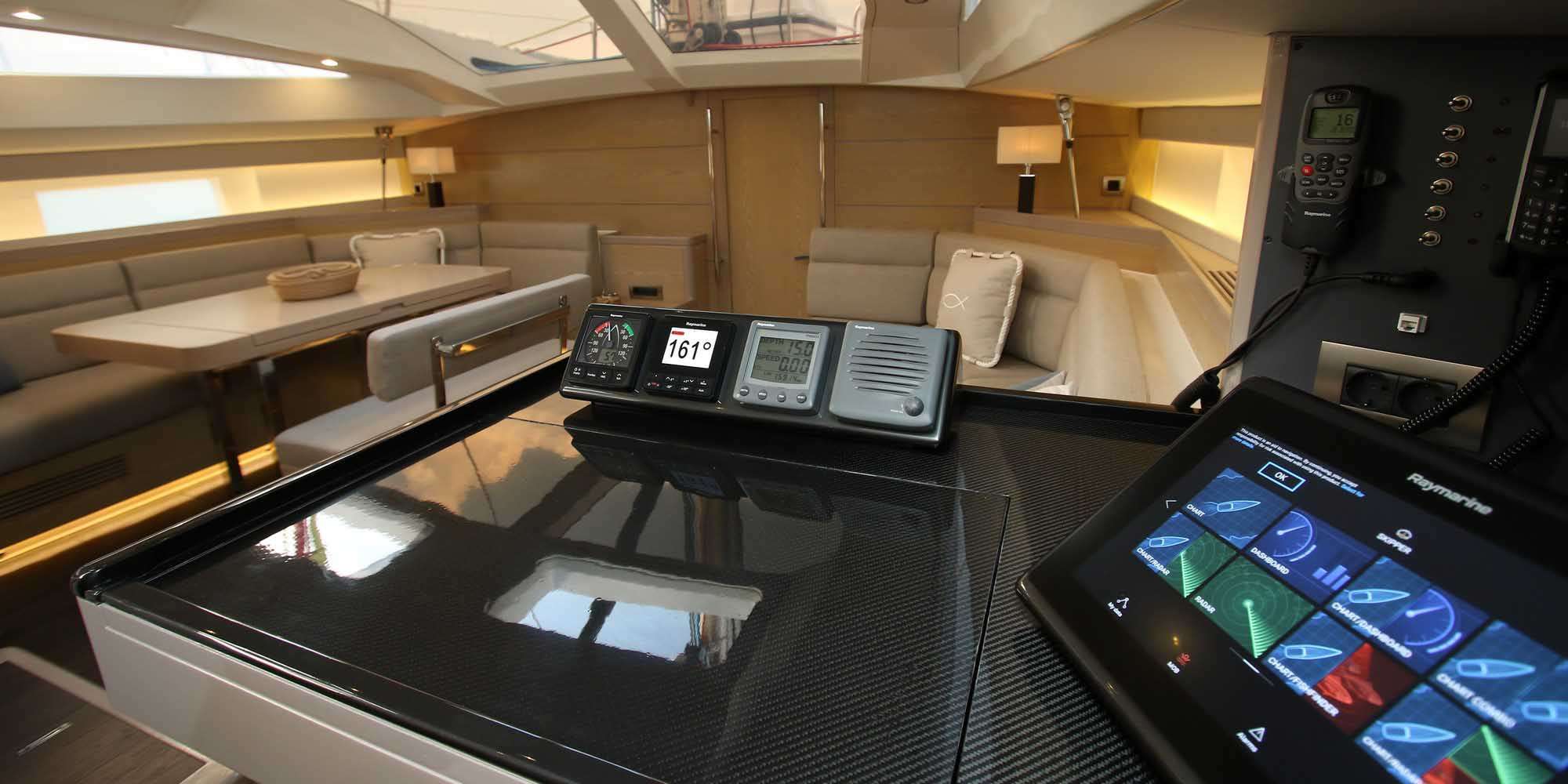 Accommodations
Cabins:
3
Queen:
-
Single Cabins:
1
Showers:
-
Electric Heads:
-
Engine Details
-
Fuel Consumption:
-
Cruising Speed:
8
Max Speed:
-
Details
Type:
Sail
Beam:
5.95 Metres
Draft:
2.95 Metres
Pax:
6
Refit:
2019
YearBuilt:
2010
Builder:
.
Flag:
British
Jacuzzi:
No
A/C:
Full
Locations
Winter Area:
W. Med -Naples/Sicily, W. Med -Riviera/Cors/Sard., Croatia
Summer Area:
W. Med -Naples/Sicily, W. Med -Riviera/Cors/Sard., Croatia
Pick Up Locations
Pref. Pick-up:
-
Other Pick-up:
-
Amenities
Salon Tv/VCR:
-
Salon Stereo:
-
Sat Tv:
-
Camcorder:
-
Books:
-
Board Games:
-
Deck Shower:
-
Water Maker:
-
Special Diets:
Inq
Kosher:
Inq
BBQ:
-
Minimum Age:
-
Inverter:
-
Voltages:
-
Water Maker:
-
Ice Maker:
-
Sailing Instructions:
-
Internet Access:
-
Hairdryers:
-
Guests Smokes:
-
Crew Smokes:
Inq
Pets Aboard:
No
Hammock:
-
Water Sports
Dinghy size:
-
Dinghy hp:
-
Water Skis Adult:
-
Water Skis Kids:
-
Jet Skis:
-
Kneeboard:
-
Windsurfer:
-
Snorkel Gear:
-
Tube:
-
Scurfer:
-
Wake Board:
-
Kayaks 1 Pax:
-
Kayaks (2 Pax):
-
Floating Mats:
-
Swim Platform:
-
Boarding Ladder (Loc/Type):
-
Sailing Dinghy:
-
Beach Games:
-
Fishing Gear:
-
Gear Type:
-
Rods:
-
Captain
François-Regis Zimmermann
Nation: Swiss
Chef/ Steward/ First Mate
Nicola Ceppa
Nation: Italian
Captain : François-Regis Zimmermann
Swiss – 44

Sail and Work Experience
3 years' work experience onboard ICHTUS as a Captain, including overseeing large refit, maintenance, deliveries and charters.
Sailing teacher for 2 years at French famous sailing school "les Glenans"
Sailed transatlantic passage, South Brittany, English Channel, Mediterranean Sea from Spain to Turkey
Founder and Director of Telescope Yachting Ltd., Charter Company, Owner of S/Y ICHTUS.

Job Description
As a Captain, François-Regis insures that every guest is comfortable and safe, and keeps unforgettable memories of his cruise on ICHTUS.
The route of the cruise is planned with the guests, so as to meet all their demands, visit beautiful places, enjoy amazing anchorages and swim in clear waters.
At dinner time, François-Regis is in charge of the BBQ – fresh fish, lobsters, meat and vegetables, especially married with the Italian style of our chef Nicola for a perfect, tasteful moment.
Do you have any special wish? Do not hesitate to tell François-Regis, we are here to make your dreams come true!

Languages Spoken
French native; English/ German/ Italian fluent; Spanish / Russian / Polish basic

Education, Licenses & Certificates
• Bachelor of Science in Economics, University of Geneva
• Swiss Federal Diploma of Financial Advisor
• French Sailing Association (FFV) Sailing Instructor
• STCW 2010
• Master of Yachts 200 Unlimited
Hobbies
Swimming, Golf, Ski and Violin
First Mate, Steward & Chef : Nicola Ceppa
Italian, 44
Sail and Work Experience
1 years' experience on board ICHTUS, including maintenance, Charters and deliveries
Sailing teacher and head manager for Les Glenans sailing school
Sailed Mediterranean, Atlantic and Caribbean Seas
Before entering the yachting world, independent entrepreneur skipper and sail teacher in the Mediterranean
Marketing manager for Kappa and Superga brands 2001 – 2011

Job Description
Nicola holds the ability to stand in for the Captain in his absence, acting as second in command.
Assists the Captain in navigation and participates in deck operations and organizes guest activities.
Possesses extensive maintenance knowledge and is responsible for the running and maintenance of deck equipment. When guests are on board, he ensures that they are properly cared for and that all requirements are met.
Nicola has nourished a passion for cooking since childhood, as many Italians do. He estimates food needs, reviews inventory to assure that adequate supplies are available, adhering to budget and to the guest's expectations. With his Italian and Mediterranean cooking skills he is able to modify and adapt the ingredients for a creative cuisine based on simplicity and authenticity.

Nicola speaks
Italian native; English, French and Spanish fluent

Education, Licenses & Certificates
• BAC + 4 Political Science University di Torino
• BPJEPS voile
• Yacht master offshore commercial endorsement
• STCW 2010
• Food Hygiene Level 2
Hobbies
Interest in the environment, history, travel, water sports, skiing, paragliding

Rates are
What is included in a All Inclusive Charter? What Is NOT Included?
Unless otherwise specified-Caribbean Standard All-Inclusive Charters include the following:
Standard check-in/check-out of 12pm
Light daily housekeeping
Breakfast, lunch, canapés/afternoon tea, dinner and snacks
Standard ship's bar: vodka, gin, rum, whiskey, tequila, triple sec, mixers, local beers, table wine and water/coffee/tea and soft drinks
Stereo with MP3/iPhone connection with indoor/outdoor speakers; 3G/4G Wi-Fi access point
Snorkeling equipment, fishing gear, kayaks, dingy tender with outboard motors
Water toys such as floating islands, and air mattresses
Separate bathroom and living quarters for crew
Reputable and licensed crew who have local knowledge of waters and are able to adjust menus based on guest's preferences and dietary restrictions
Operating expenses including: air conditioning, fuel, water, sailing permits/taxes, local taxes and crew wages
What Is Not Included in Standard All-Inclusive Charters:
Gratuity for crew. Gratuity is at guest discretion and is typically between 15-20%
Meals and beverages at restaurants and bars
Rendezvous diving, ASA sailing certification courses and any other offshore excursions
Premium wines and spirits
: Sail
: 5.95 Metres
: 2.95 Metres
: 6
: 2019
: 2010
: .
: 8
: Yacht offers Rendezvous Diving only
: François-Regis Zimmermann
: British
Accommodations
Cabins:
3
Queen:
-
Single Cabins:
1
Showers:
-
Wash Basins:
-
Heads:
-
Electric Heads:
-
Engine Details
-
Fuel Consumption:
-
Cruising Speed:
8
Max Speed:
-
Details
Refit:
2019
Helipad:
No
Jacuzzi:
No
A/C:
Full
Locations
Winter Area:
W. Med -Naples/Sicily, W. Med -Riviera/Cors/Sard., Croatia
Summer Area:
W. Med -Naples/Sicily, W. Med -Riviera/Cors/Sard., Croatia
Pick Up Locations
Pref. Pick-up:
-
Other Pick-up:
-
Amenities
Salon Tv/VCR:
-
Salon Stereo:
-
Sat Tv:
-
# of Videos:
-
# DVDs/Movies:
-
# CD's:
-
Camcorder:
-
Books:
-
Board Games:
-
Sun Awning:
-
Deck Shower:
-
Bimini:
-
Water Maker:
-
Special Diets:
Inq
Kosher:
Inq
BBQ:
-
# Dine In:
-
Minimum Age:
-
Generator:
-
Inverter:
-
Voltages:
-
Water Maker:
-
Water Cap:
-
Ice Maker:
-
Sailing Instructions:
-
Internet Access:
-
Gay Charters:
Inq
Nude:
Inq
Hairdryers:
-
# Port Hatches:
-
Guests Smokes:
-
Crew Smokes:
Inq
Pets Aboard:
No
Pet Type:
-
Guest Pets:
-
Children Ok:
-
Hammock:
-
Windscoops:
-
Water Sports
Dinghy size:
-
Dinghy hp:
-
Dinghy # pax:
-
Water Skis Adult:
-
Water Skis Kids:
-
Jet Skis:
-
Wave Runners:
-
Kneeboard:
-
Windsurfer:
-
Snorkel Gear:
-
Tube:
-
Scurfer:
-
Wake Board:
-
Kayaks 1 Pax:
-
Kayaks (2 Pax):
-
Floating Mats:
-
Swim Platform:
-
Boarding Ladder (Loc/Type):
-
Sailing Dinghy:
-
Beach Games:
-
Fishing Gear:
-
Gear Type:
-
Rods:
-
Captain
François-Regis Zimmermann
Nation: Swiss
Chef/ Steward/ First Mate
Nicola Ceppa
Nation: Italian
Captain : François-Regis Zimmermann
Swiss – 44

Sail and Work Experience
3 years' work experience onboard ICHTUS as a Captain, including overseeing large refit, maintenance, deliveries and charters.
Sailing teacher for 2 years at French famous sailing school "les Glenans"
Sailed transatlantic passage, South Brittany, English Channel, Mediterranean Sea from Spain to Turkey
Founder and Director of Telescope Yachting Ltd., Charter Company, Owner of S/Y ICHTUS.

Job Description
As a Captain, François-Regis insures that every guest is comfortable and safe, and keeps unforgettable memories of his cruise on ICHTUS.
The route of the cruise is planned with the guests, so as to meet all their demands, visit beautiful places, enjoy amazing anchorages and swim in clear waters.
At dinner time, François-Regis is in charge of the BBQ – fresh fish, lobsters, meat and vegetables, especially married with the Italian style of our chef Nicola for a perfect, tasteful moment.
Do you have any special wish? Do not hesitate to tell François-Regis, we are here to make your dreams come true!

Languages Spoken
French native; English/ German/ Italian fluent; Spanish / Russian / Polish basic

Education, Licenses & Certificates
• Bachelor of Science in Economics, University of Geneva
• Swiss Federal Diploma of Financial Advisor
• French Sailing Association (FFV) Sailing Instructor
• STCW 2010
• Master of Yachts 200 Unlimited
Hobbies
Swimming, Golf, Ski and Violin
First Mate, Steward & Chef : Nicola Ceppa
Italian, 44
Sail and Work Experience
1 years' experience on board ICHTUS, including maintenance, Charters and deliveries
Sailing teacher and head manager for Les Glenans sailing school
Sailed Mediterranean, Atlantic and Caribbean Seas
Before entering the yachting world, independent entrepreneur skipper and sail teacher in the Mediterranean
Marketing manager for Kappa and Superga brands 2001 – 2011

Job Description
Nicola holds the ability to stand in for the Captain in his absence, acting as second in command.
Assists the Captain in navigation and participates in deck operations and organizes guest activities.
Possesses extensive maintenance knowledge and is responsible for the running and maintenance of deck equipment. When guests are on board, he ensures that they are properly cared for and that all requirements are met.
Nicola has nourished a passion for cooking since childhood, as many Italians do. He estimates food needs, reviews inventory to assure that adequate supplies are available, adhering to budget and to the guest's expectations. With his Italian and Mediterranean cooking skills he is able to modify and adapt the ingredients for a creative cuisine based on simplicity and authenticity.

Nicola speaks
Italian native; English, French and Spanish fluent

Education, Licenses & Certificates
• BAC + 4 Political Science University di Torino
• BPJEPS voile
• Yacht master offshore commercial endorsement
• STCW 2010
• Food Hygiene Level 2
Hobbies
Interest in the environment, history, travel, water sports, skiing, paragliding

Rates are
What is included in a All Inclusive Charter? What Is NOT Included?
Unless otherwise specified-Caribbean Standard All-Inclusive Charters include the following:
Standard check-in/check-out of 12pm
Light daily housekeeping
Breakfast, lunch, canapés/afternoon tea, dinner and snacks
Standard ship's bar: vodka, gin, rum, whiskey, tequila, triple sec, mixers, local beers, table wine and water/coffee/tea and soft drinks
Stereo with MP3/iPhone connection with indoor/outdoor speakers; 3G/4G Wi-Fi access point
Snorkeling equipment, fishing gear, kayaks, dingy tender with outboard motors
Water toys such as floating islands, and air mattresses
Separate bathroom and living quarters for crew
Reputable and licensed crew who have local knowledge of waters and are able to adjust menus based on guest's preferences and dietary restrictions
Operating expenses including: air conditioning, fuel, water, sailing permits/taxes, local taxes and crew wages
What Is Not Included in Standard All-Inclusive Charters:
Gratuity for crew. Gratuity is at guest discretion and is typically between 15-20%
Meals and beverages at restaurants and bars
Rendezvous diving, ASA sailing certification courses and any other offshore excursions
Premium wines and spirits