IKIGAI
€28,000 - €32,000 / WEEK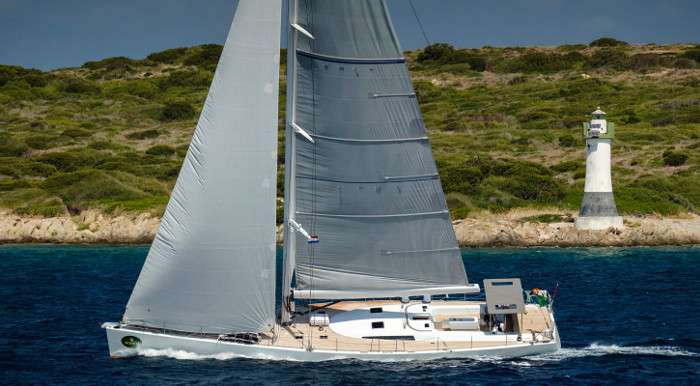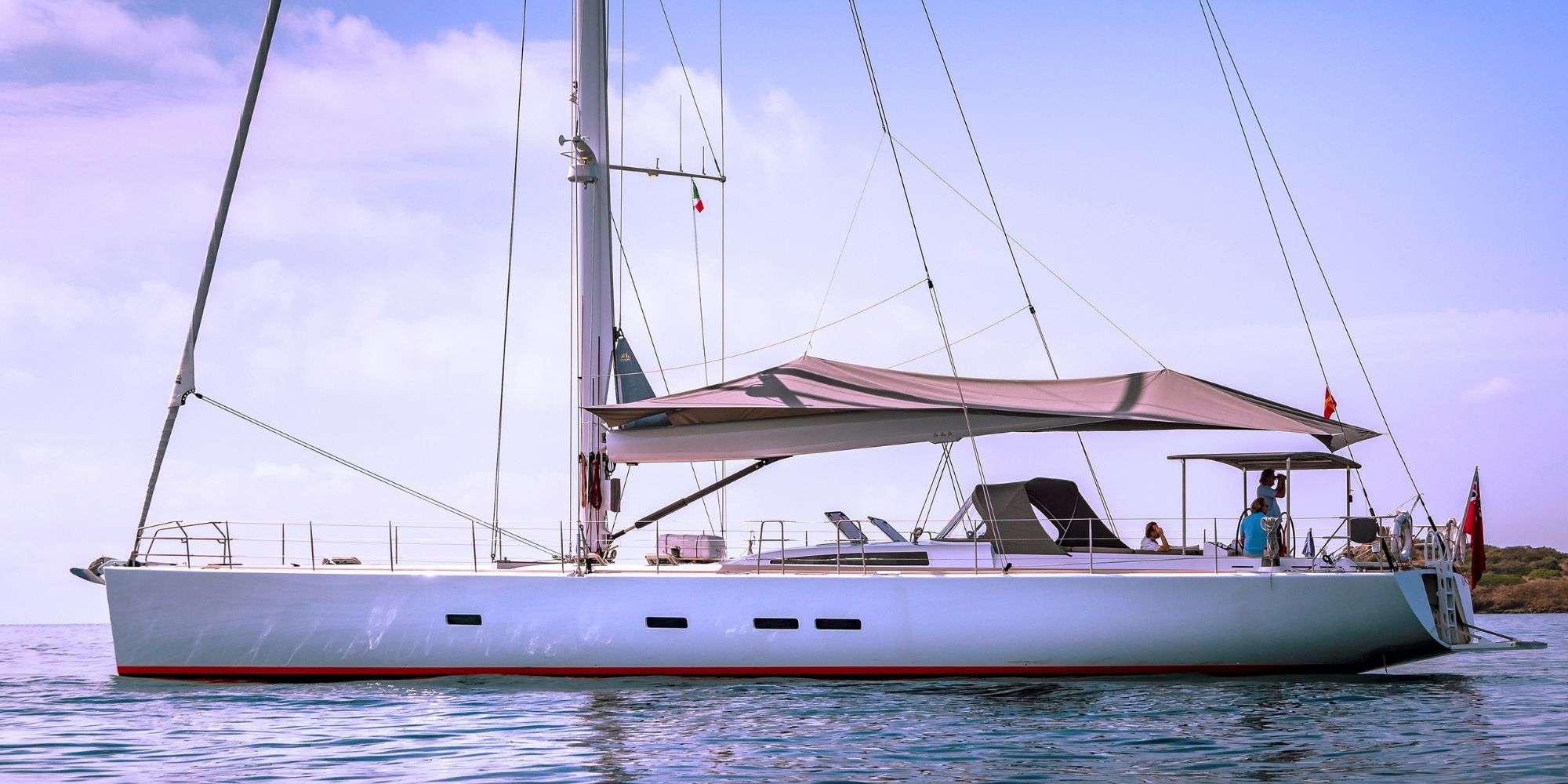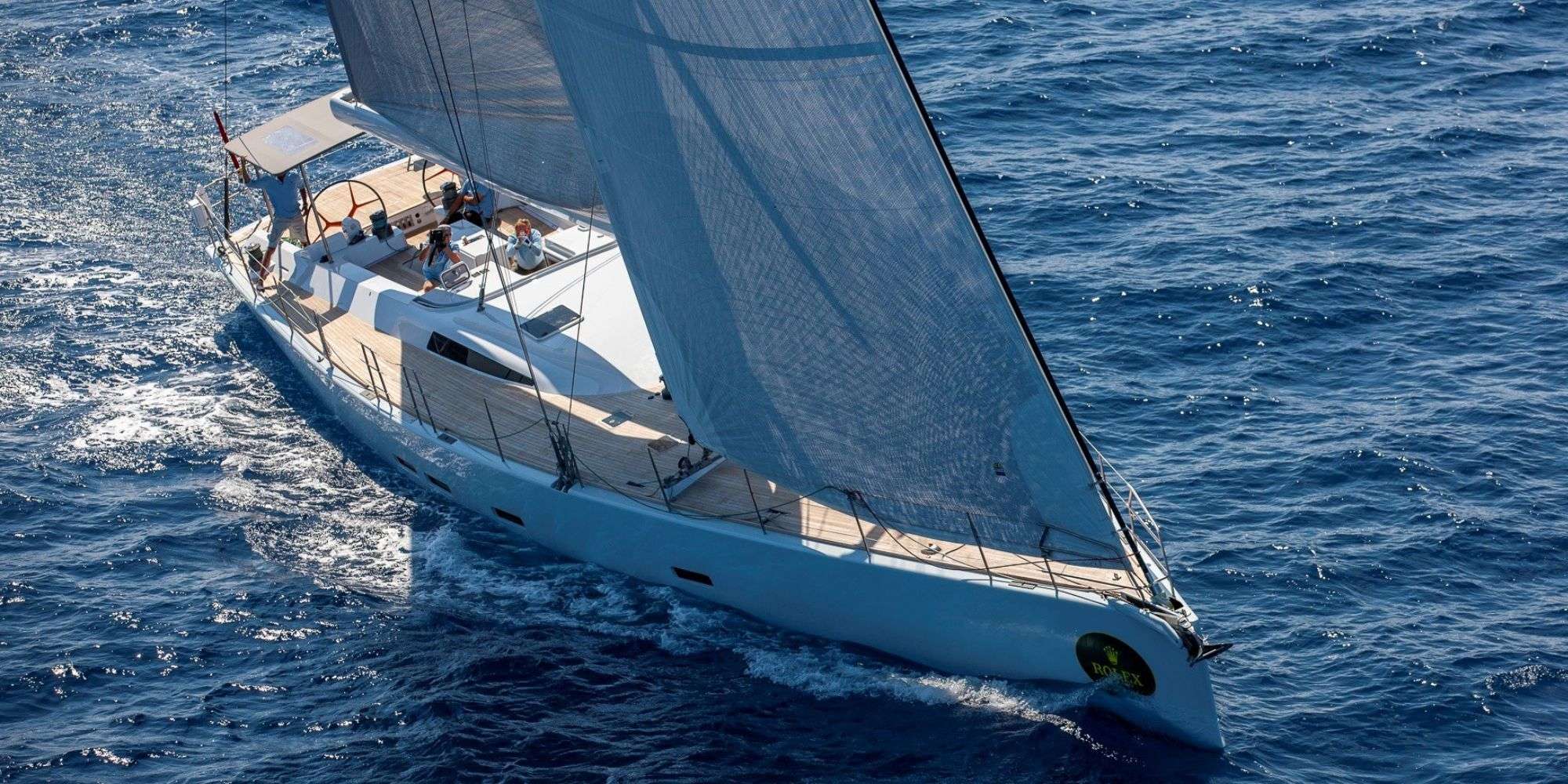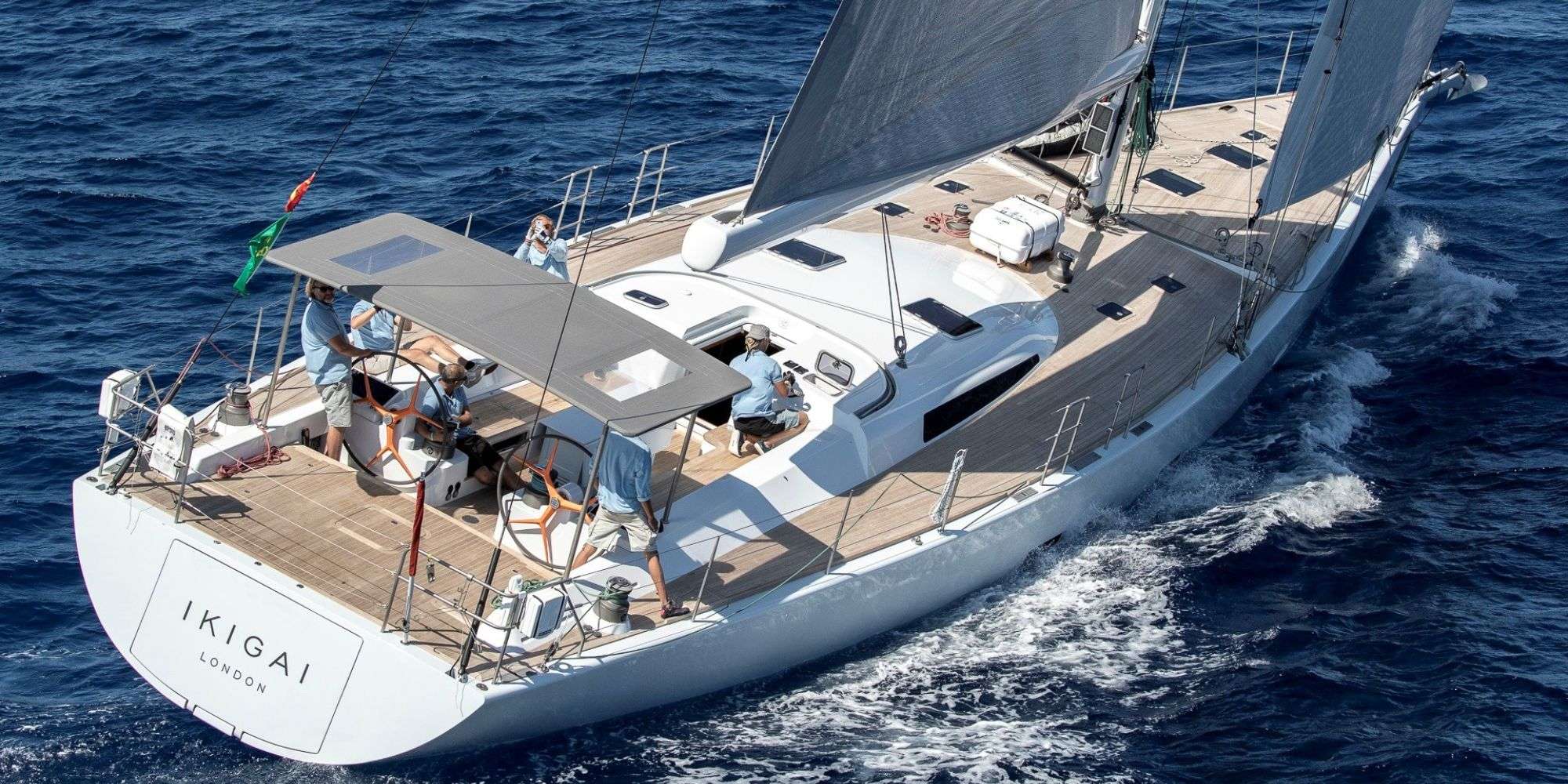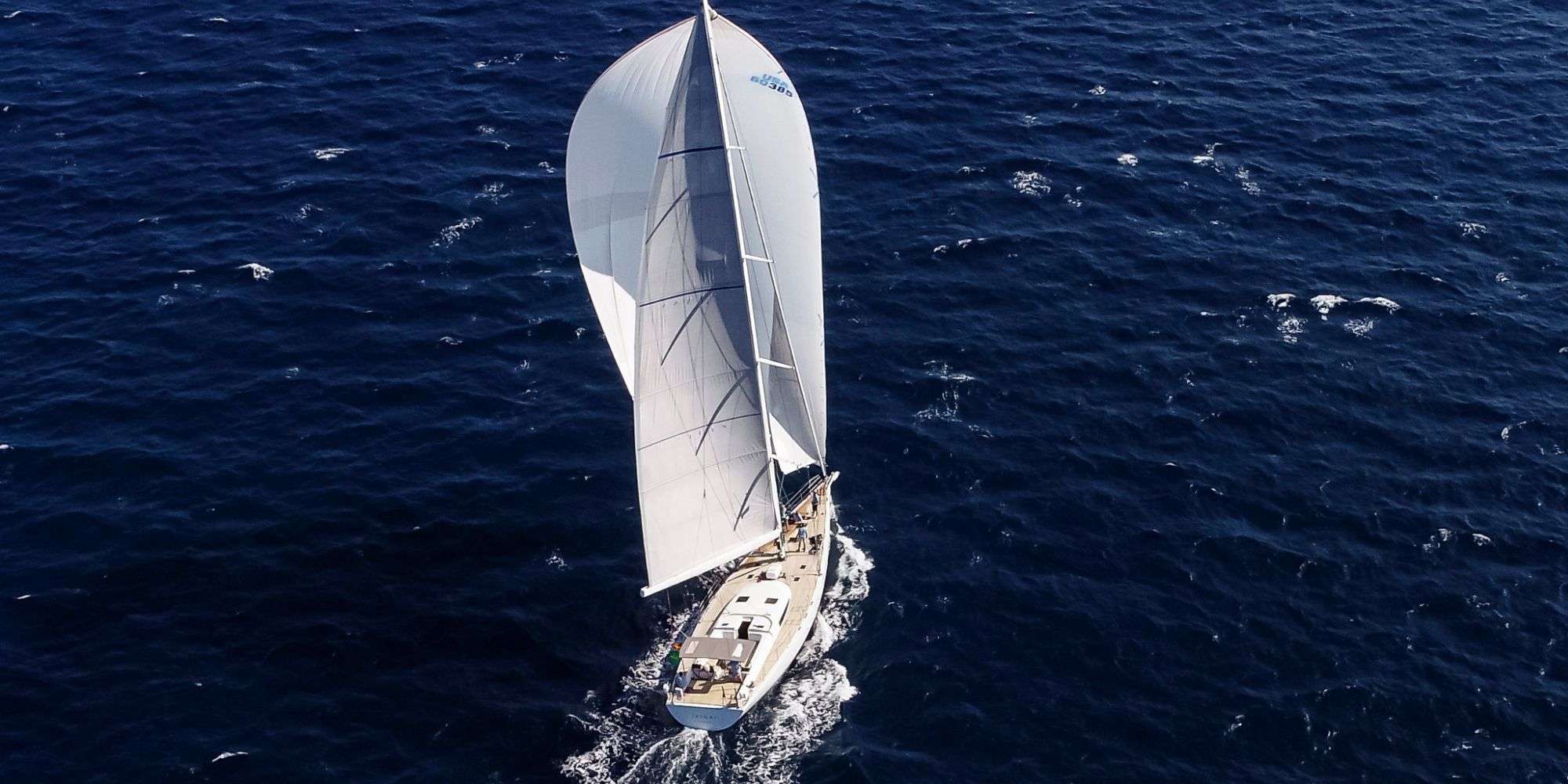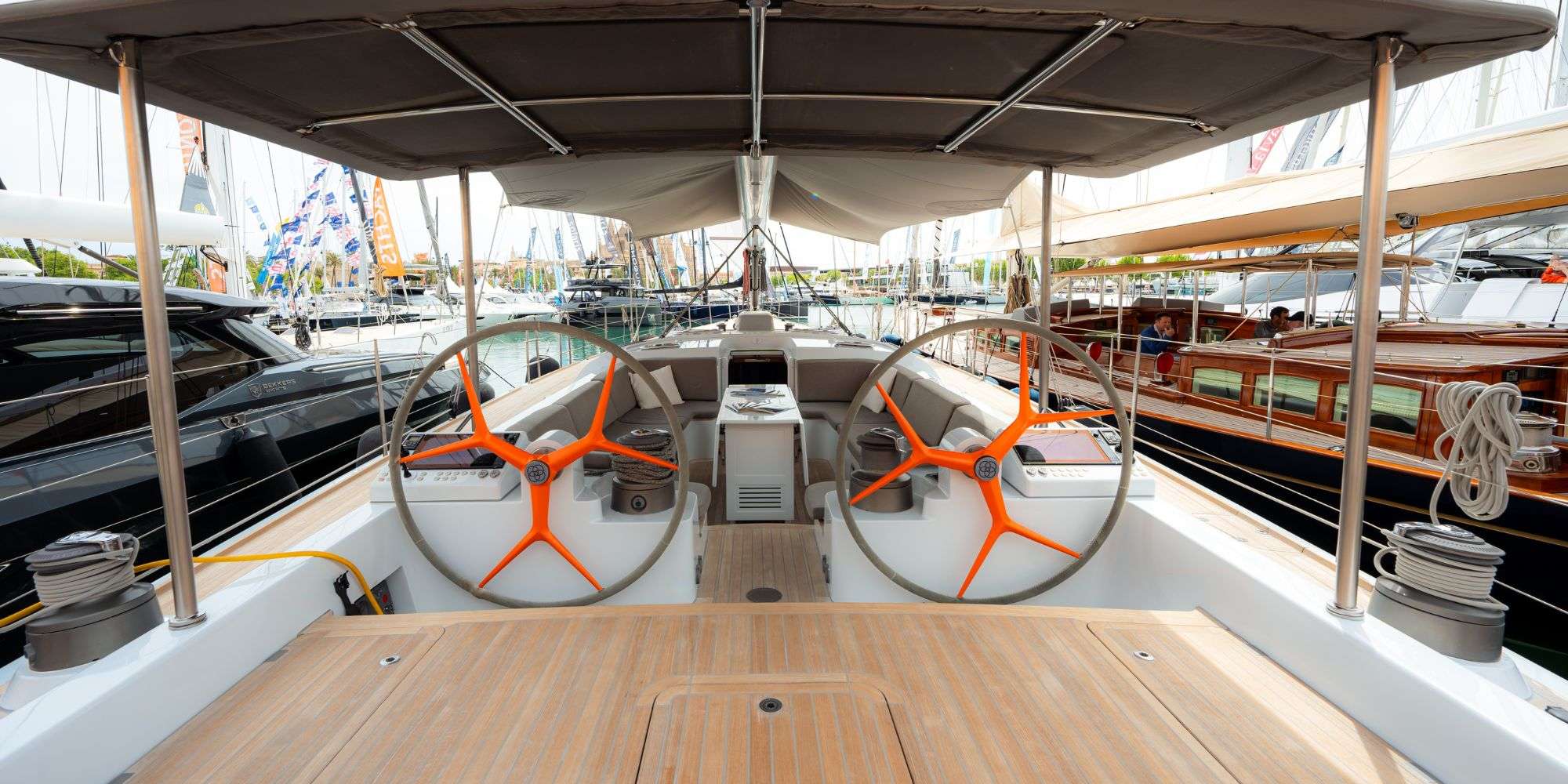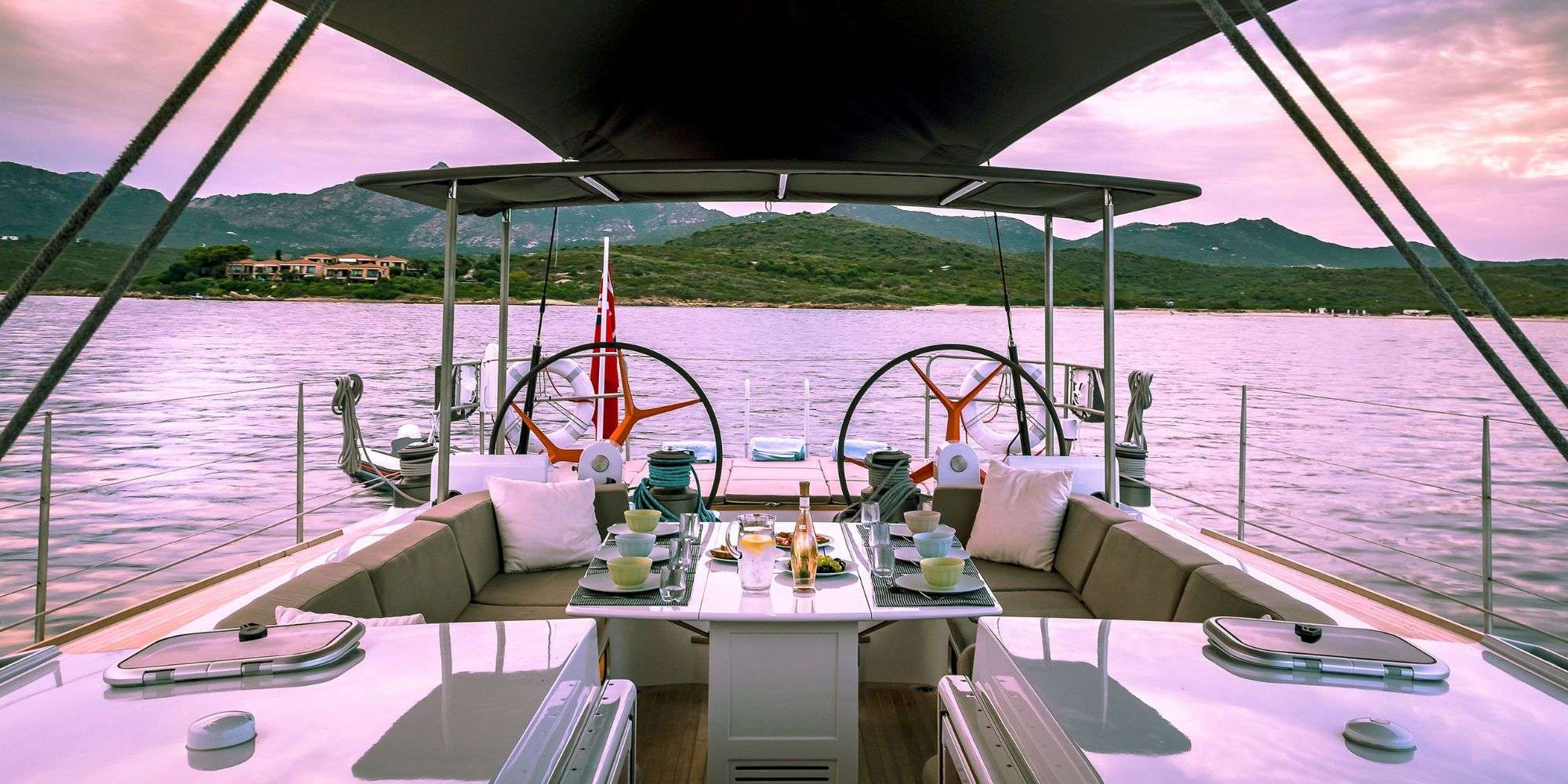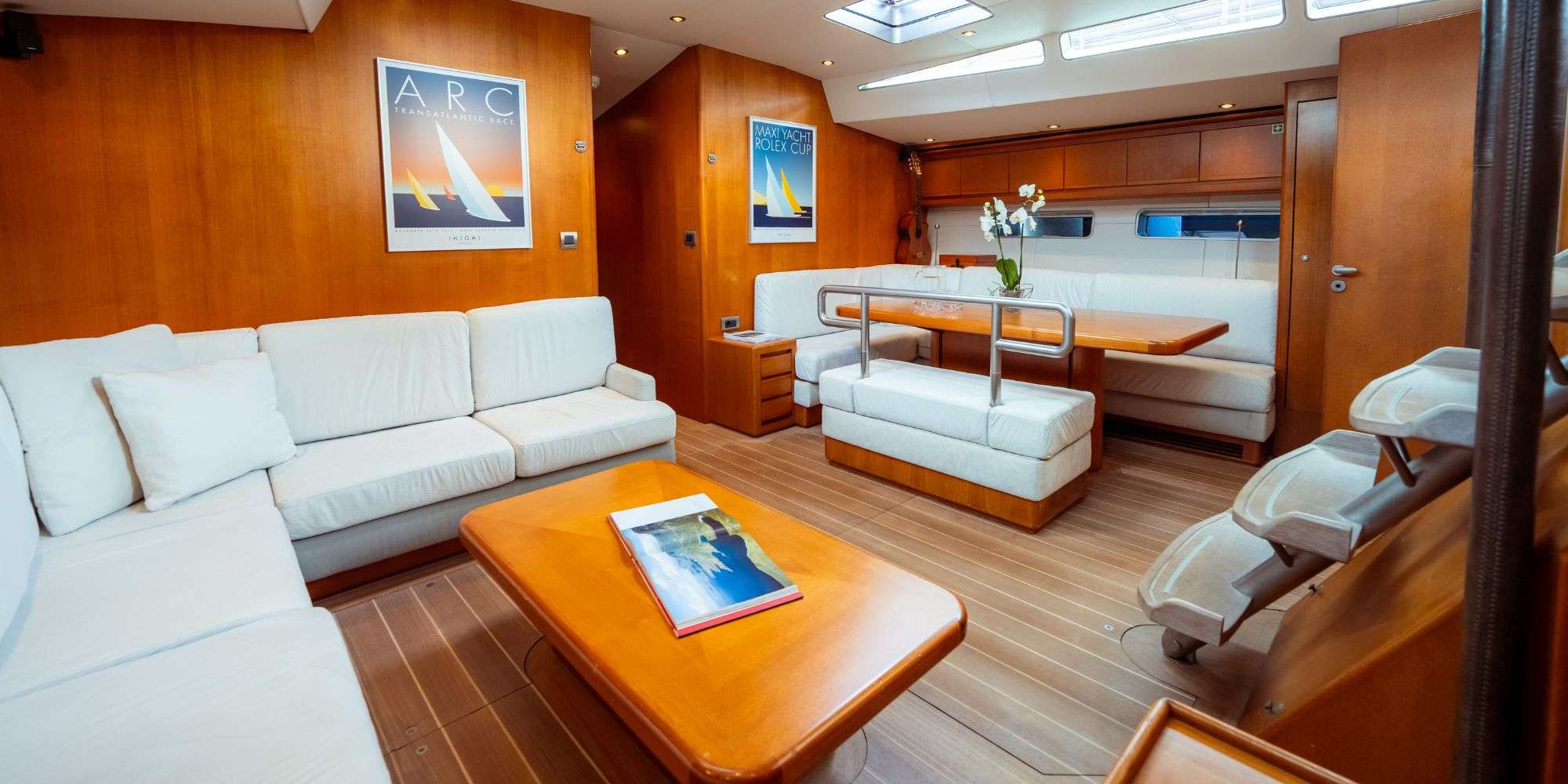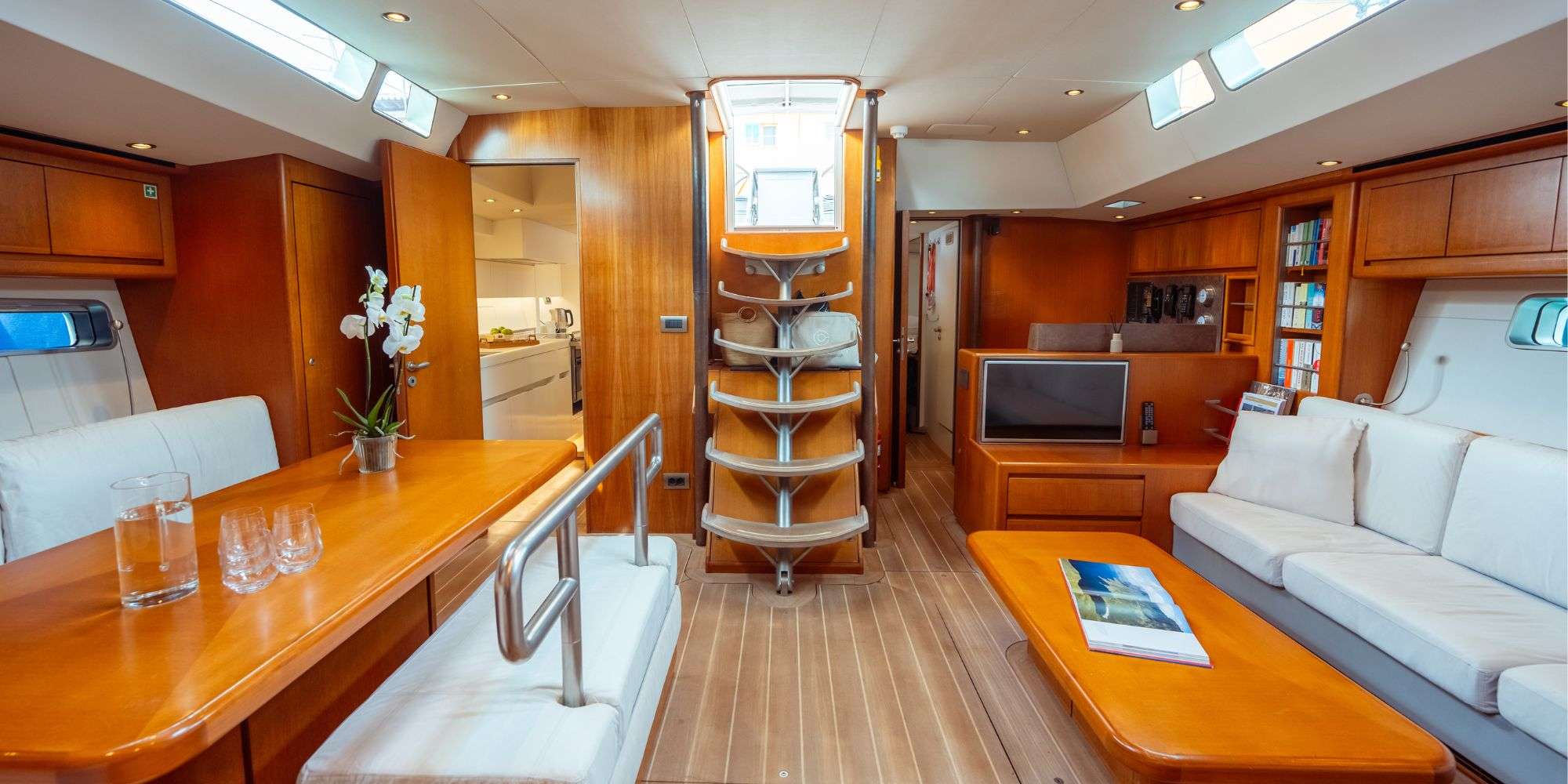 Accommodations
Cabins:
3
Queen:
-
Single Cabins:
1
Showers:
-
Electric Heads:
-
Engine Details
-
Fuel Consumption:
20
Cruising Speed:
12
Max Speed:
-
Details
Type:
Sail
Beam:
6.00 Metres
Draft:
3.5 Metres
Pax:
8
Refit:
2018
YearBuilt:
2001
Builder:
JFA Chantier Naval
Flag:
British
Jacuzzi:
No
A/C:
Full
Locations
Winter Area:
W. Med -Riviera/Cors/Sard.
Summer Area:
W. Med -Naples/Sicily, W. Med -Riviera/Cors/Sard., W. Med - Spain/Balearics
Pick Up Locations
Pref. Pick-up:
-
Other Pick-up:
-
Amenities
Salon Tv/VCR:
-
Salon Stereo:
-
Sat Tv:
-
Camcorder:
-
Books:
-
Board Games:
-
Deck Shower:
-
Water Maker:
-
Special Diets:
Inq
Kosher:
Inq
BBQ:
-
Minimum Age:
-
Inverter:
-
Voltages:
-
Water Maker:
-
Ice Maker:
-
Sailing Instructions:
-
Internet Access:
-
Hairdryers:
-
Guests Smokes:
-
Crew Smokes:
No
Pets Aboard:
No
Hammock:
-
Water Sports
Dinghy size:
-
Dinghy hp:
4.2 mtr rib with 40 hp
Water Skis Adult:
-
Water Skis Kids:
-
Jet Skis:
-
Kneeboard:
-
Windsurfer:
-
Snorkel Gear:
-
Tube:
-
Scurfer:
-
Wake Board:
-
Kayaks 1 Pax:
-
Kayaks (2 Pax):
-
Floating Mats:
-
Swim Platform:
-
Boarding Ladder (Loc/Type):
-
Sailing Dinghy:
-
Beach Games:
-
Fishing Gear:
Yes
Gear Type:
-
Rods:
-
Captain
Andreas Buhl
Nation: Austrian
Born: 1977
Chef/Hostess
Laurien Oerlemans
Nation: Dutch
Born: 1974
Andreas Buhl

Captain Austrian – 42

Sail and work experience
Having grown up in a sailing family, Andreas has been sailing and maintaining boats since childhood. Since deciding to make his passion his profession then he has spent 15 years licensed in the yachting industry. Andreas has experience as a captain/skipper throughout Europe and across the world. He has been involved in refits so has an understanding of the engineering and maintenance needs of IKIGAI. He speaks German, English and Spanish and has conversational Dutch. More recently he has joined up with his wife Laurien to form a seamless Captain/Hostess team and provide an unforgettable sailing experience.

Job description
As Captain the overall running of the vessel is Andreas' responsibility; this includes the navigation, safety and experience of all onboard. He ensures that IKIGAI runs smoothly and efficiently whilst adhering to all the appropriate regulations.

Licenses & Certificates
• RYA/MCA Yacht Master Offshore Commercial Endorsement, RYA/MCA Short Range Certificate
• STCW95 Personal Safety & Social Responsibility Course, STCW95 Personal Survival Techniques Course, STCW95 Fire Prevention and Fighting Course, STCW95 Elementary First Aid Course
• Yachtmaster Licence (sail & power) for navigation areas 1&2 issued by Austrian Yachting Association (ÖSV)
• Padi Open Water Certificate

Education
University of Vienna, Geography and Journalism

Laurien Oerlemans

Chef / Hostess Dutch – 45

Sail and work experience
Laurien began work training and maintaining racehorses in England, she is a skilled rider however an injury meant that she has moved into the world of sailing. Beginning in France she soon graduated to transatlantic deliveries and charters as a Chef/Hostess before undertaking a three year
circumnavigation aboard S/Y Pegasus Blue. Since then she has picked up a wealth of charter experience in the Caribbean and elsewhere before teaming up with husband Andreas for eight years on charters around the world. Now they find themselves on IKIGAI. Laurien is fluent in English and Dutch and has conversational French.

Job description
As the Chef/Hostess Laurien is responsible for the crew and guest meals throughout the charter, ensuring that the food is enjoyable, the interior of the yacht is clean and serviceable and that all dietary requirements are met. She is a creative cook, varying her meals to provide variety and
according to the location of IKIGAI in order to have as much relevance as possible to the country being visited.

Licenses & Certificates
• Yachtmaster Offshore Sail
• STCW 95 (Mallorca), STCW Refresher certificate
• Food and Hygiene Certificate

Education
Prinsengracht Nursing Apprenticeship, Amsterdam
University of Sussex, England

Rates are
What is included in a All Inclusive Charter? What Is NOT Included?
Unless otherwise specified-Caribbean Standard All-Inclusive Charters include the following:
Standard check-in/check-out of 12pm
Light daily housekeeping
Breakfast, lunch, canapés/afternoon tea, dinner and snacks
Standard ship's bar: vodka, gin, rum, whiskey, tequila, triple sec, mixers, local beers, table wine and water/coffee/tea and soft drinks
Stereo with MP3/iPhone connection with indoor/outdoor speakers; 3G/4G Wi-Fi access point
Snorkeling equipment, fishing gear, kayaks, dingy tender with outboard motors
Water toys such as floating islands, and air mattresses
Separate bathroom and living quarters for crew
Reputable and licensed crew who have local knowledge of waters and are able to adjust menus based on guest's preferences and dietary restrictions
Operating expenses including: air conditioning, fuel, water, sailing permits/taxes, local taxes and crew wages
What Is Not Included in Standard All-Inclusive Charters:
Gratuity for crew. Gratuity is at guest discretion and is typically between 15-20%
Meals and beverages at restaurants and bars
Rendezvous diving, ASA sailing certification courses and any other offshore excursions
Premium wines and spirits
: Sail
: 6.00 Metres
: 3.5 Metres
: 8
: 2018
: 2001
: JFA Chantier Naval
: 12
: Yacht offers Rendezvous Diving only
: Andreas Buhl
: British
Accommodations
Cabins:
3
Queen:
-
Single Cabins:
1
Showers:
-
Wash Basins:
-
Heads:
-
Electric Heads:
-
Engine Details
-
Fuel Consumption:
20
Cruising Speed:
12
Max Speed:
-
Details
Refit:
2018
Helipad:
No
Jacuzzi:
No
A/C:
Full
Locations
Winter Area:
W. Med -Riviera/Cors/Sard.
Summer Area:
W. Med -Naples/Sicily, W. Med -Riviera/Cors/Sard., W. Med - Spain/Balearics
Pick Up Locations
Pref. Pick-up:
-
Other Pick-up:
-
Amenities
Salon Tv/VCR:
-
Salon Stereo:
-
Sat Tv:
-
# of Videos:
-
# DVDs/Movies:
-
# CD's:
-
Camcorder:
-
Books:
-
Board Games:
-
Sun Awning:
-
Deck Shower:
-
Bimini:
-
Water Maker:
-
Special Diets:
Inq
Kosher:
Inq
BBQ:
-
# Dine In:
-
Minimum Age:
-
Generator:
-
Inverter:
-
Voltages:
-
Water Maker:
-
Water Cap:
-
Ice Maker:
-
Sailing Instructions:
-
Internet Access:
-
Gay Charters:
Inq
Nude:
Inq
Hairdryers:
-
# Port Hatches:
-
Guests Smokes:
-
Crew Smokes:
No
Pets Aboard:
No
Pet Type:
-
Guest Pets:
-
Children Ok:
-
Hammock:
-
Windscoops:
-
Water Sports
Dinghy size:
-
Dinghy hp:
4.2 mtr rib with 40 hp
Dinghy # pax:
-
Water Skis Adult:
-
Water Skis Kids:
-
Jet Skis:
-
Wave Runners:
-
Kneeboard:
-
Windsurfer:
-
Snorkel Gear:
-
Tube:
-
Scurfer:
-
Wake Board:
-
Kayaks 1 Pax:
-
Kayaks (2 Pax):
-
Floating Mats:
-
Swim Platform:
-
Boarding Ladder (Loc/Type):
-
Sailing Dinghy:
-
Beach Games:
-
Fishing Gear:
Yes
Gear Type:
-
Rods:
-
Captain
Andreas Buhl
Nation: Austrian
Born: 1977
Chef/Hostess
Laurien Oerlemans
Nation: Dutch
Born: 1974
Andreas Buhl

Captain Austrian – 42

Sail and work experience
Having grown up in a sailing family, Andreas has been sailing and maintaining boats since childhood. Since deciding to make his passion his profession then he has spent 15 years licensed in the yachting industry. Andreas has experience as a captain/skipper throughout Europe and across the world. He has been involved in refits so has an understanding of the engineering and maintenance needs of IKIGAI. He speaks German, English and Spanish and has conversational Dutch. More recently he has joined up with his wife Laurien to form a seamless Captain/Hostess team and provide an unforgettable sailing experience.

Job description
As Captain the overall running of the vessel is Andreas' responsibility; this includes the navigation, safety and experience of all onboard. He ensures that IKIGAI runs smoothly and efficiently whilst adhering to all the appropriate regulations.

Licenses & Certificates
• RYA/MCA Yacht Master Offshore Commercial Endorsement, RYA/MCA Short Range Certificate
• STCW95 Personal Safety & Social Responsibility Course, STCW95 Personal Survival Techniques Course, STCW95 Fire Prevention and Fighting Course, STCW95 Elementary First Aid Course
• Yachtmaster Licence (sail & power) for navigation areas 1&2 issued by Austrian Yachting Association (ÖSV)
• Padi Open Water Certificate

Education
University of Vienna, Geography and Journalism

Laurien Oerlemans

Chef / Hostess Dutch – 45

Sail and work experience
Laurien began work training and maintaining racehorses in England, she is a skilled rider however an injury meant that she has moved into the world of sailing. Beginning in France she soon graduated to transatlantic deliveries and charters as a Chef/Hostess before undertaking a three year
circumnavigation aboard S/Y Pegasus Blue. Since then she has picked up a wealth of charter experience in the Caribbean and elsewhere before teaming up with husband Andreas for eight years on charters around the world. Now they find themselves on IKIGAI. Laurien is fluent in English and Dutch and has conversational French.

Job description
As the Chef/Hostess Laurien is responsible for the crew and guest meals throughout the charter, ensuring that the food is enjoyable, the interior of the yacht is clean and serviceable and that all dietary requirements are met. She is a creative cook, varying her meals to provide variety and
according to the location of IKIGAI in order to have as much relevance as possible to the country being visited.

Licenses & Certificates
• Yachtmaster Offshore Sail
• STCW 95 (Mallorca), STCW Refresher certificate
• Food and Hygiene Certificate

Education
Prinsengracht Nursing Apprenticeship, Amsterdam
University of Sussex, England

Rates are
What is included in a All Inclusive Charter? What Is NOT Included?
Unless otherwise specified-Caribbean Standard All-Inclusive Charters include the following:
Standard check-in/check-out of 12pm
Light daily housekeeping
Breakfast, lunch, canapés/afternoon tea, dinner and snacks
Standard ship's bar: vodka, gin, rum, whiskey, tequila, triple sec, mixers, local beers, table wine and water/coffee/tea and soft drinks
Stereo with MP3/iPhone connection with indoor/outdoor speakers; 3G/4G Wi-Fi access point
Snorkeling equipment, fishing gear, kayaks, dingy tender with outboard motors
Water toys such as floating islands, and air mattresses
Separate bathroom and living quarters for crew
Reputable and licensed crew who have local knowledge of waters and are able to adjust menus based on guest's preferences and dietary restrictions
Operating expenses including: air conditioning, fuel, water, sailing permits/taxes, local taxes and crew wages
What Is Not Included in Standard All-Inclusive Charters:
Gratuity for crew. Gratuity is at guest discretion and is typically between 15-20%
Meals and beverages at restaurants and bars
Rendezvous diving, ASA sailing certification courses and any other offshore excursions
Premium wines and spirits